STARZPLAY to offer all the action of the NBA season live and on demand, classic games and extensive NBA programming
Fans will have the flexibility to subscribe to monthly or season passes directly via STARZPLAY
London and Dubai, UAE, October 4, 2022: STARZPLAY, ranked consistently among the region's top 3 subscription video on demand service, today announced a collaboration with the National Basketball Association (NBA) to offer NBA League Pass, the league's premium live game service, to fans across the Middle East and North Africa on computers, mobile phones and tablets, Android TV and Apple TV platforms.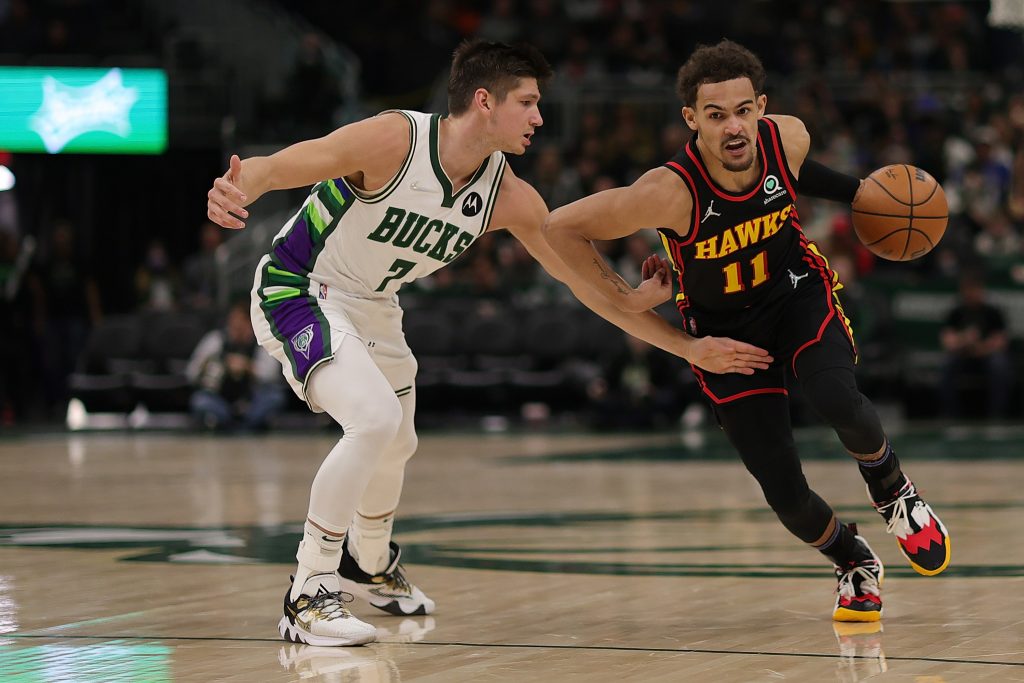 NBA League Pass, the league's premium live game subscription service provides the most comprehensive live and on-demand access to the entire season of NBA games and tentpole events and to a range of original NBA programming and classic NBA games. STARZPLAY'S subscribers across the Middle East and North Africa will be able to subscribe to NBA League Pass monthly with multiple payment options through credit and debit bank cards on the website, Apple AppStore, Google Play Store or through their mobile phone accounts.
The announcement comes ahead of The NBA Abu Dhabi Games 2022, which will feature the Atlanta Hawks and the 2021 NBA champion Milwaukee Bucks playing two preseason games at Etihad Arena on Yas Island in Abu Dhabi on Thursday, Oct. 6 and Saturday, Oct. 8 at 8 p.m. GST. The NBA Abu Dhabi Games 2022 will mark the league's first games in the Arabian Gulf and are part of a landmark multiyear collaboration between the NBA and The Department of Culture and Tourism – Abu Dhabi (DCT Abu Dhabi).
NBA League Pass complements STARZPLAY's growing OTT sports portfolio that includes Serie A, Coppa Italia, Supercoppa Italiana, Dutch Eredivisie, International Cricket, All Elite Wrestling, PGA Tour, EuroLeague & EuroCup basketball competitions, Queensbury Boxing and UFC Arabia.
Danny Bates, Chief Commercial Officer, STARZPLAY, said "We are excited about bringing all the action of the NBA live and on demand to our customers in MENA with NBA League Pass. This collaboration cements our commitment to bringing world class sports to STARZPLAY subscribers. NBA has become part of the pop culture in the Middle East and Africa and will be a great addition to our growing sports offering."
As part of its long-term strategy, STARZPLAY is building its sports content category into one of its core products, offering the best in sports entertainment to its 2.1 million subscribers across the region. The recently launched STARZPLAY Sports package complements the platform's existing entertainment offering.
STARZPLAY's sports and entertainment content can be enjoyed through starzplay.com and the STARZPLAY mobile apps. Subscribers can enjoy the fantastic quality on their big screens via the STARZPLAY television app available on Android TV, Apple TV, Smart TVs, PS4 or through casting video from the mobile app to TV through AirPlay or Google Chromecast.
With thousands of hours of premium content including the best western content, Arabic shows, Turkish favourites, anime, and live sports, STARZPLAY is today the number one streaming platform in the MENA region. The service is available in 19 countries across the Middle East, North Africa, and Pakistan for fans to enjoy quality content anytime, anywhere, and from any device.  
About STARZPLAY:
Ranked consistently among the region's Top 3 subscription video on demand service, STARZPLAY Arabia (www.starzplay.com) streams an extensive bouquet of premium content covering Hollywood movies, TV shows, documentaries, the same-time-as-the-US series – plus live sports, dedicated kids' entertainment and Arabic content – to 19 countries across MENA and Pakistan.
STARZPLAY has thousands of premium titles including exclusive STARZPLAY Arabia original content such as Baghdad Central, STARZ Original content such as Power, Outlander, Spartacus and The White Queen as well as premium content with add-ons such as, Discovey+, UFC Arabia, BluTV, AD Sports, Rugby, Majid TV and STARZPLAY Sports, the dedicated sports package covering football, wrestling, cricket, boxing, basketball, golf and more.
STARZPLAY Arabia has secured tie ups with a host of leading, global studios including MGM, 20th Century Studios, Warner Bros, Universal, Discovery and Fox International Channels. Until 2022, STARZ (www.starz.com), a Lionsgate company (NYSE: LGF.A, LGF.B) was the lead investor along with media and technology investment firms including SEQ Investors and Delta Partners. In early 2021, STARZPLAY Arabia secured its first independent financing in the region of US$25 million (approx. AED 92 million) from Abu Dhabibased Ruya Partners. In March 2022, E-Vision, from e& and ADQ, an Abu Dhabi-based investment and holding company, acquired a majority equity stake of circa 57% in the company.
Reaching over to 2.1 million subscribers, STARZPLAY Arabia allows subscribers to watch its full HD and 4K content via most internet-enabled devices, smart TVs and game consoles, and is widely available on regional IPTV services. Its iOS and Android apps – installed on more than three million devices – also allow downloads for offline playback.
Social Tags: @starzplayarabia Instagram, @starzplay Facebook, @STARZPlayArabia Twitter