Cam Calloway fans rejoice – Season 4 of Survivor's Remorse tips off on STARZ PLAY on August 21.
The hit comedy follows the story of Calloway, who signs a basketball contract and moves his family to Atlanta. With his big contract comes big problems, both for him and his family.
A Few Things to Expect on Survivor's Remorse This Season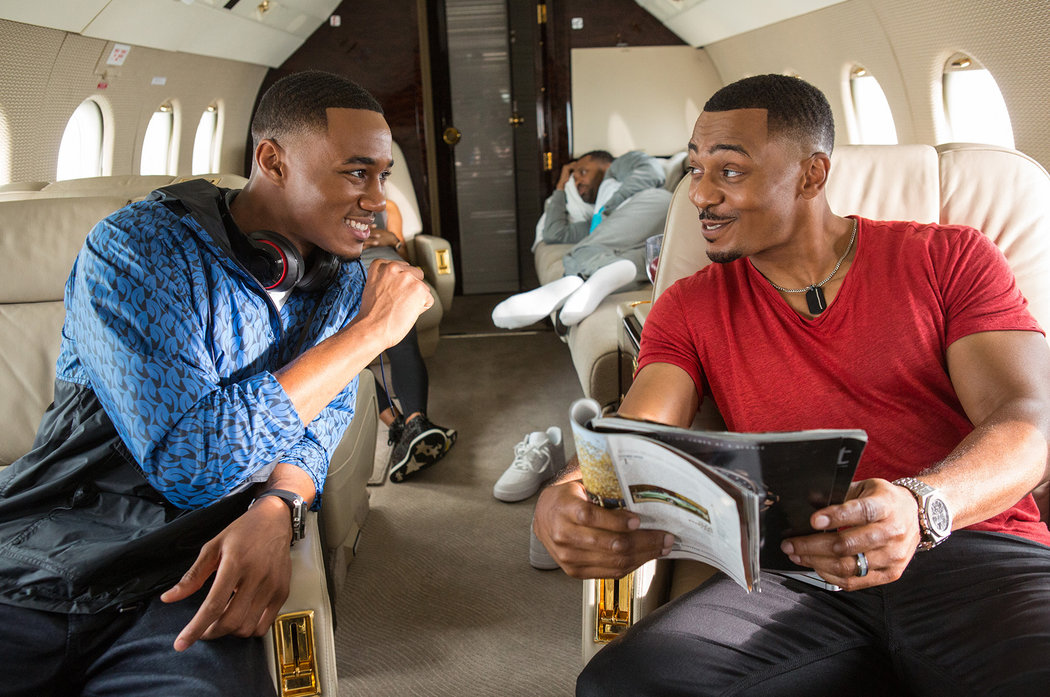 Here are three things Survivor's Remorse fans can expect to see in the upcoming season.
1. There's No Escaping the Past
Problems of the past always seem to cause problems in the future. Based on the trailer for season 4, viewers can see that Cam spends time visiting his father in prison. It's no secret that Cam has been trying to escape from his tumultuous past and that his fame has caused problems (some big, others small) for his family. Season 4 should continue that trend as Cam tries to avoid a past that seemingly pops up more often as he becomes more successful.
2. Lots of Questions Are Answered
During an interview with JETmag, series stars Jessie Usher and Erica Ash reveal that a lot of questions will be answered in the first few episodes. Some of those answers may involve M-Chuck's pregnancy, Reggie's relationship with his father, and Cam's true motive for visiting his dad in prison. Viewers should be ready for the show to immediately pick up right where season 3 left off.
3. DJ Khaled as a Guest Star
Viewers get a glimpse of DJ Khaled in the trailer for the upcoming season. The rapper appears to be playing a lab technician at a medical facility. Due to the show's critical acclaim and influence of executive producer and basketball superstar LeBron James, viewers can hope for a handful of well-known guest stars in this upcoming season.
Get Ready for the Ride
Survivor's Remorse stars are telling fans to get ready for a rollercoaster, so STARZ PLAY viewers should be ready to go along with the ride!