The ABC comedy about bachelor bartender Ben Wheeler who becomes a dad when an ex leaves their baby on his doorstep is now on STARZPlay.com! Here are four reasons to watch the uniquely hilarious show.
The Baby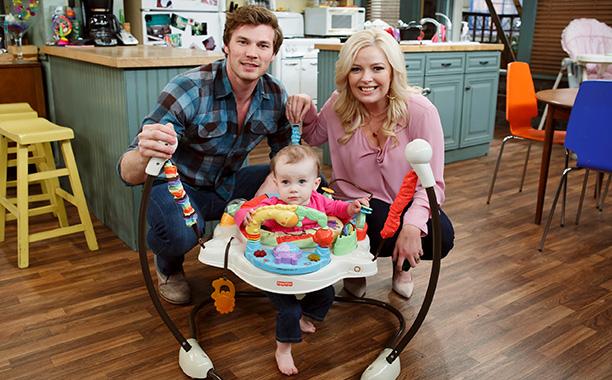 There's an adorable baby in the show! Sure, they aren't everyone's cup of tea, but most people would agree that babies are pretty darn cute. Sura and Kayleigh Harris are the twin child actors who play Ben's daughter, Emma, in the show. And honestly, once you see that sweet little baby's face, you'll be hooked.
Melissa Peterman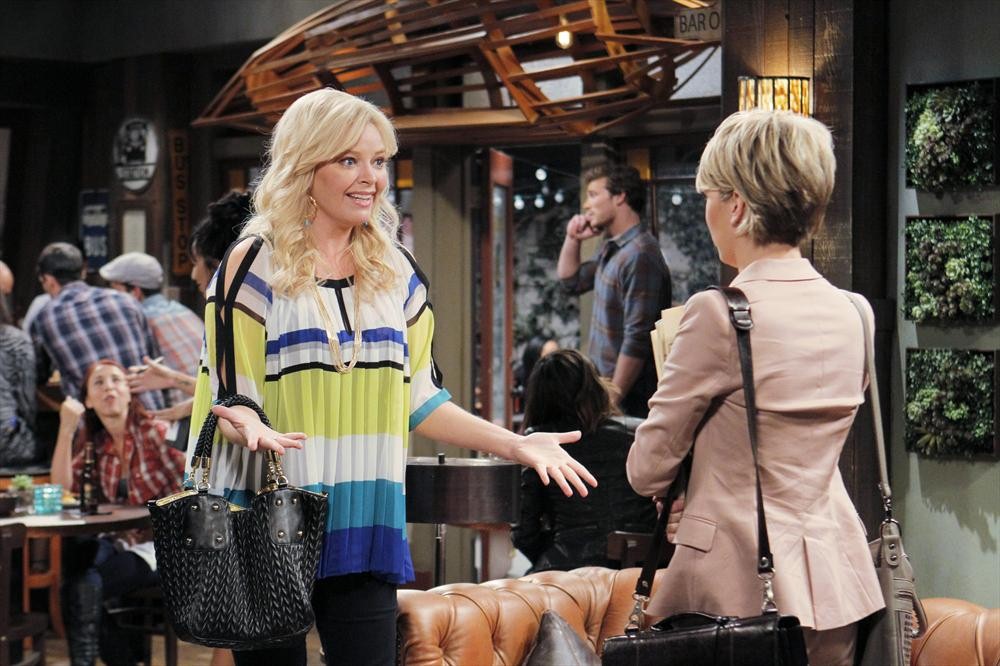 The actress plays Ben's mom, Bonnie Wheeler, is truly hilarious in the show. She often has to save the day, since she is the only one with parental experience, but even that isn't exactly comforting to the characters since Bonnie is loud and sometimes overbearing. The hilarious blonde is reason enough to watch Baby Daddy, but she has the backing of other great actors and story plots to really make the series a hit.
Derek Theler
Theler plays Ben's large, lovable brother Danny. The kind-hearted, 6'5 goofball will instantly steal your heart not only with his characteristics, but his baby blues are pretty drool-worthy, as well.
Love Triangles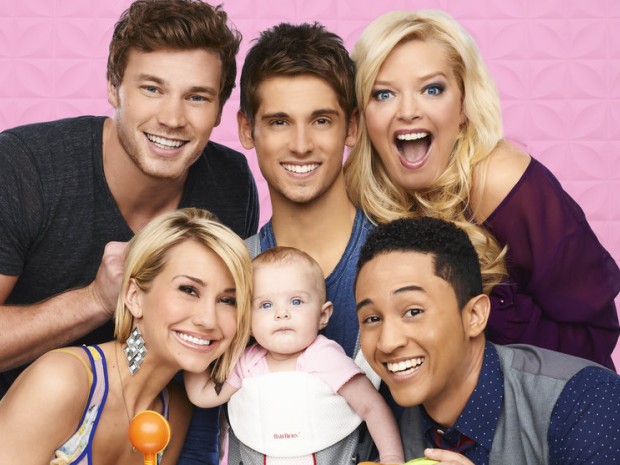 Yes, it's a comedy, but another good reason to watch is the crazy love triangles in Baby Daddy! Chelsea Kane's character, Riley, is romantically interested in the main character Ben, but when he doesn't initially return the feeling, she falls for someone else. All the meanwhile Danny, Ben's brother, likes Riley! In a show that has mainly single people, you can expect lots of romance mixed in with the comedic antics.