Happy world popcorn day everybody! Popcorn can only be described as magic: its so simple to make but it is SO delicious. Best of all, its the perfect snack for any night of movie going. This World Popcorn Day we came up with 5 crazy popcorn recipes you can make at home and paired them with the perfect movies that go with them:
M&Ms & Chocolate Chips Popcorn + Madagascar 3: Europe's Most Wanted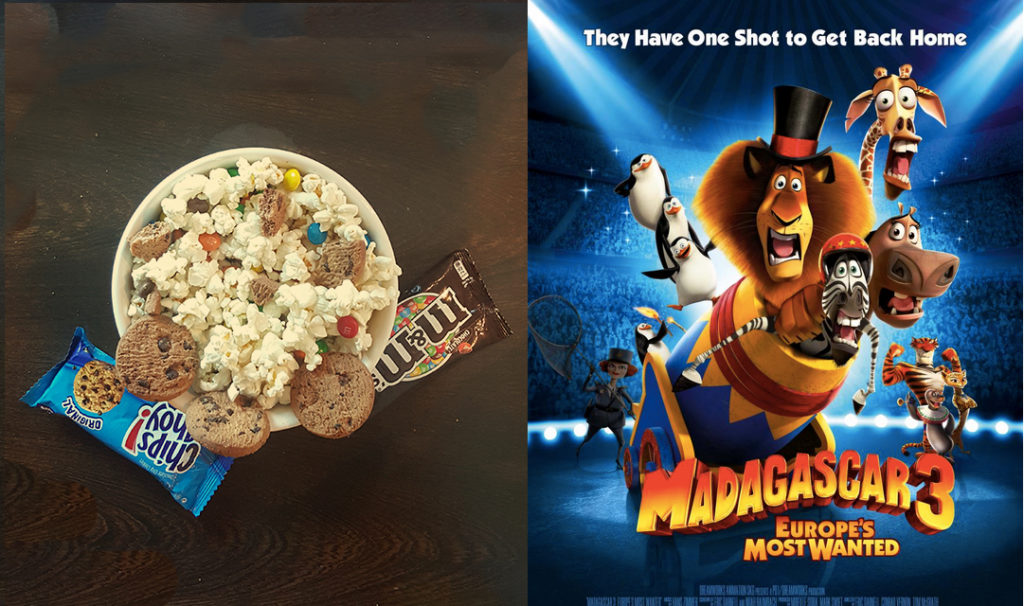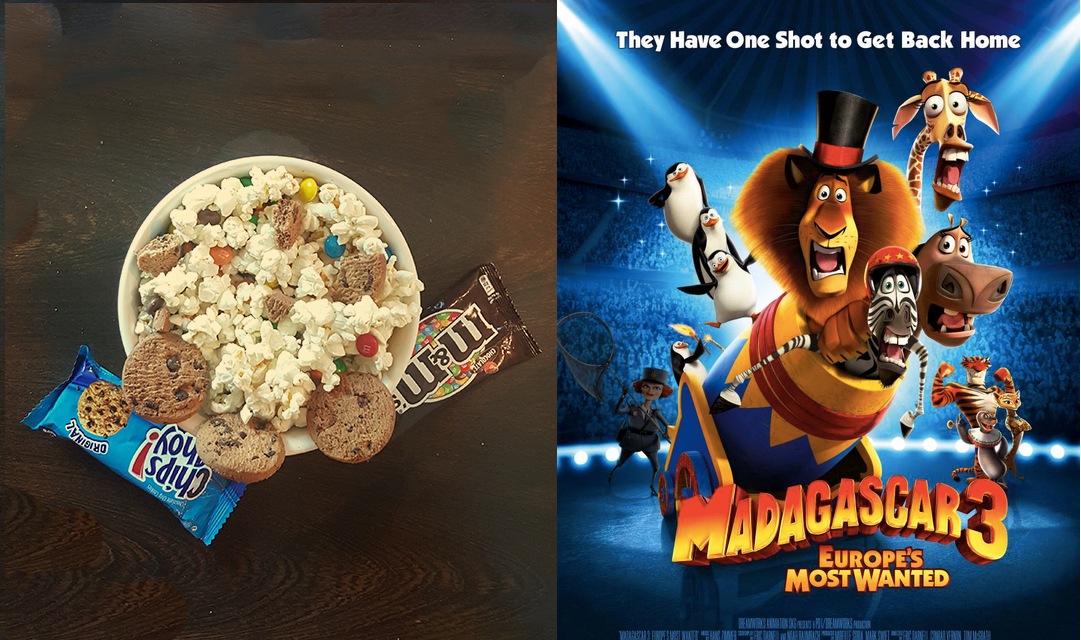 All You Need is: A pack of Chips Ahoy! Cookies and a pack of chocolate M&Ms.
Combining salty popcorn with sweets is a long-standing tradition here at Starz Play and nothing makes your popcorn as delicious like sprinkling it with some M&Ms and crumbling some Chips Ahoy cookies on top. To match your colouful popcorn bowl, watch the equally lively Madagascar 3: Europe's Most Wanted for some silly circus antics that will have the whole famliy laughing.
Black and White Cookies n Cream Hershey's Popcorn + Kung Fu Panda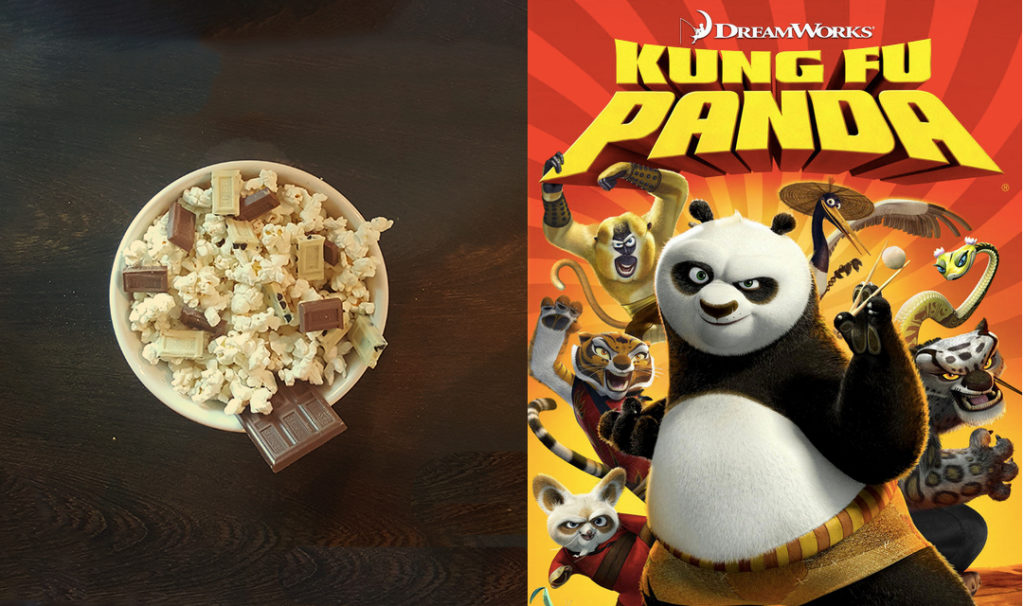 All You Need is: A bar of Cookies 'n' Cream Hershey's and a Hershey's chocolate bar.
Just like Kung Fu Panda, this popcorn combination packs a punch. Break some black and white cookies and cream Hershey's into small delicious chocolate blocks, mix it in with  the popcorn and give your movie the cookie-centered crunch it deserves.
Pretzels & Ferrero Rocher Popcorn + The Great Gatsby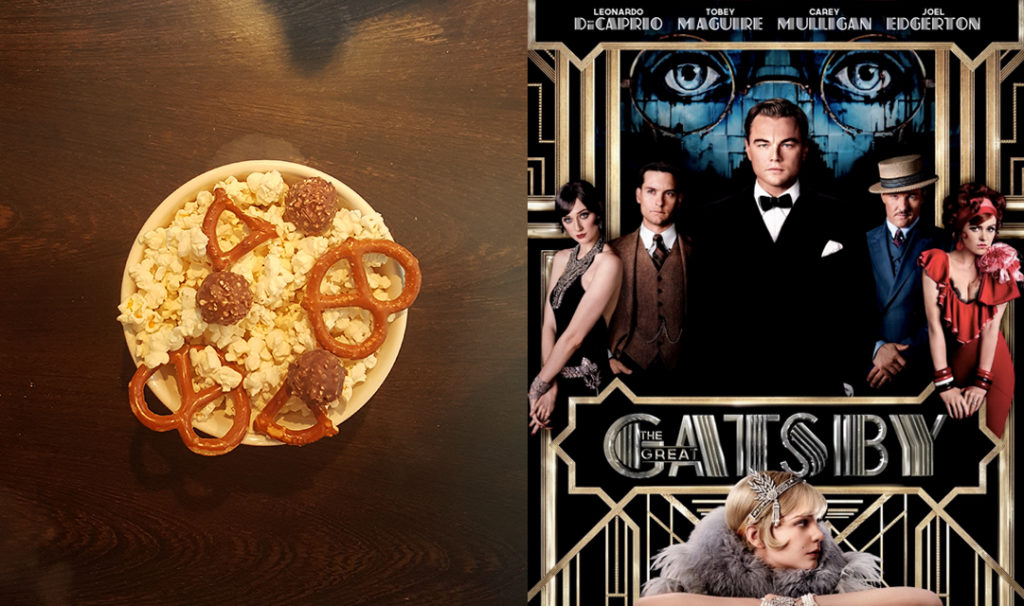 All You Need is: A handful of Snyder's Pretzels and two packs of chocolate Ferrero Rocher.
The Great Gatsby is all about Glitz n Glamour during the golden age of Jazz. You can give your popcorn a little bit more style and substance by adding some Ferrero Rocher chocolate sweets. Now for that ultimate 1920s New York feel, get some salty pretzel and mix them in with the popcorn too.
Reese's Pieces Buttercups & Pretzel Popcorn + Inception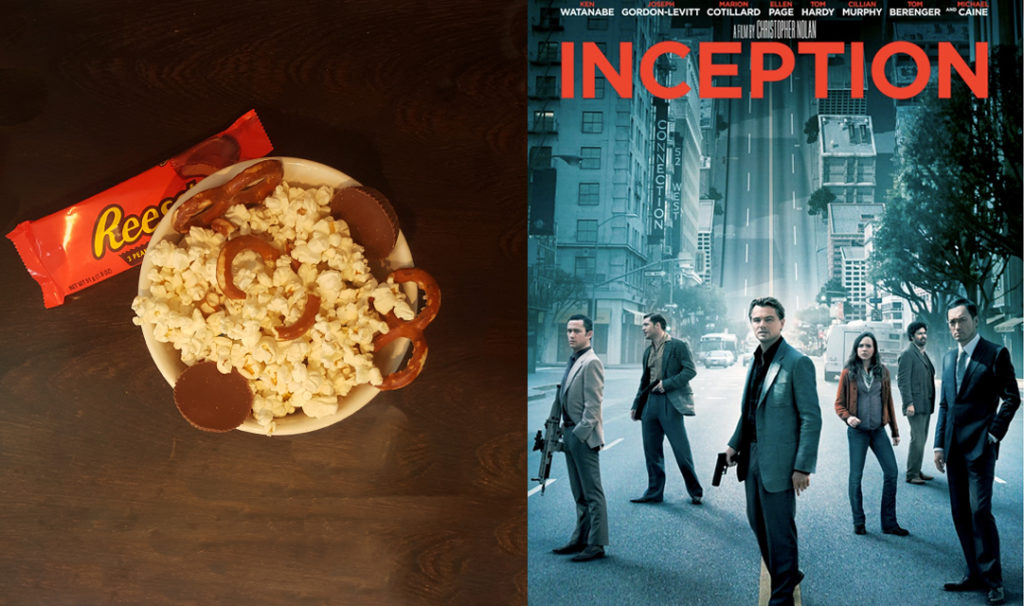 All You Need is: A handful of Snyder's Pretzels and two packs of Reese's Pieces buttercups.
Here's a mind-bending popcorn recipe just like Inception. You wouldn't believe how good peanut butter and popcorn go together until you tried this. Don't forget to add in some pretzels to give your Reese's Pieces Buttercup's peanut-y centres an extra salty crunch.
Sea Salt & Maltesers Popcorn + Pacific Rim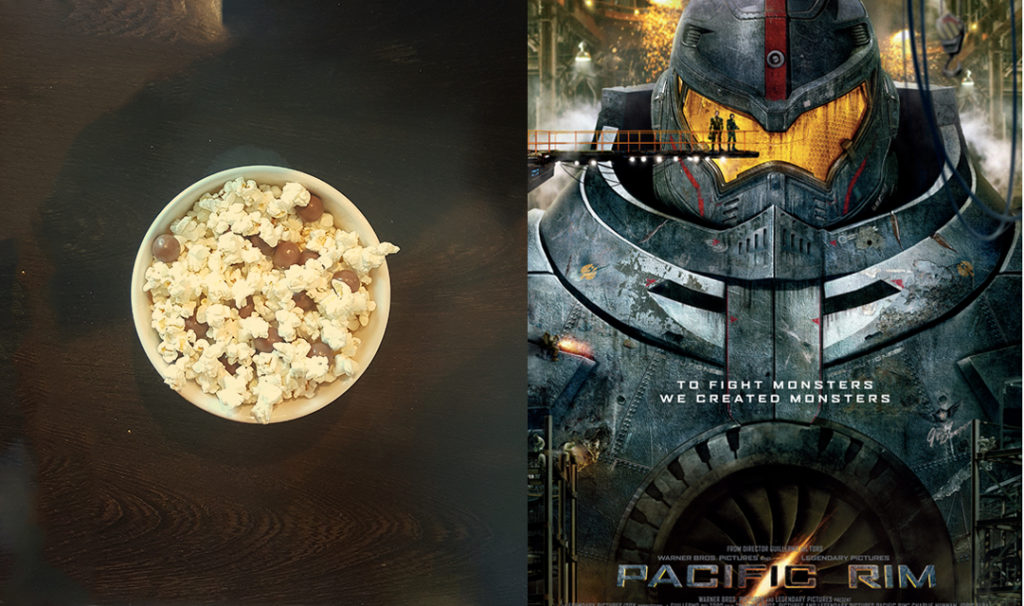 All You Need is: Three dashes of sea salt and a pack of Maltesers.
Give your popcorn that Pacific Rim ocean monster-battling feel feel by sprinkling them with some sea salt, then drop a whole bag of maltesers chocolates and mix them in for the ultimate salty sweet combination.