When the NBC television series Friends first debuted in 1994, some critics and viewers were not so sure it would last more than a few seasons. Defying all odds, the show went on to become a symbol of the 90's and continued to be popular on DVD and streaming services.
Special guests throughout the series included Bruce Willis, Reese Witherspoon, John Stamos, and Brad Pitt. Here, we round up the seasons from worst to best. Viewers can now enjoy this television !
Season One (1994-1995) 
Memorable episode: The One Where Rachel Finds Out
As the series begins, Monica introduces Rachel to the "real world" after she leaves Barry at the altar, Ross finds out his ex-wife is pregnant, and Chandler tells Rachel about Ross's feelings for her.
Season Two (1995-1996)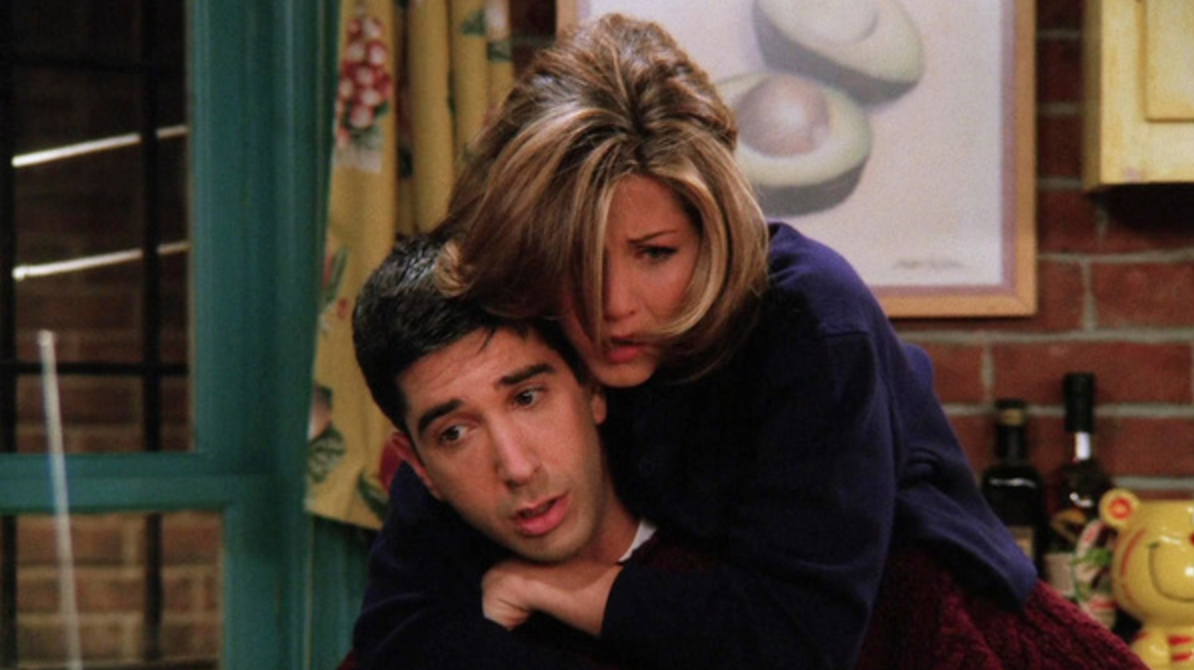 Memorable episode: The One Where Ross Finds Out
Ross comes back from China with a new girlfriend. Grumpy Mr. Heckles passes away and Monica begins a relationship with her parents' friend, Richard.
Season Four (1997-1998)
Memorable episode: The One with Ross's Wedding (Parts 1 and 2)
Chandler finds himself attracted to Joey's new girlfriend (and even kisses her!), Ross dates the "dirty girl," and Ross's wedding finishes out the season. Chandler and Monica finally get together.
Season Three (1996-1997)
Memorable episode: The One with the Giant Poking Device
The season opens with Monica having just broken up with Richard while Phoebe tries to bond with her half-brother, Frank. Monica gets a racecar bed and Chandler's boss slaps his butt.
Season Five (1998-1999)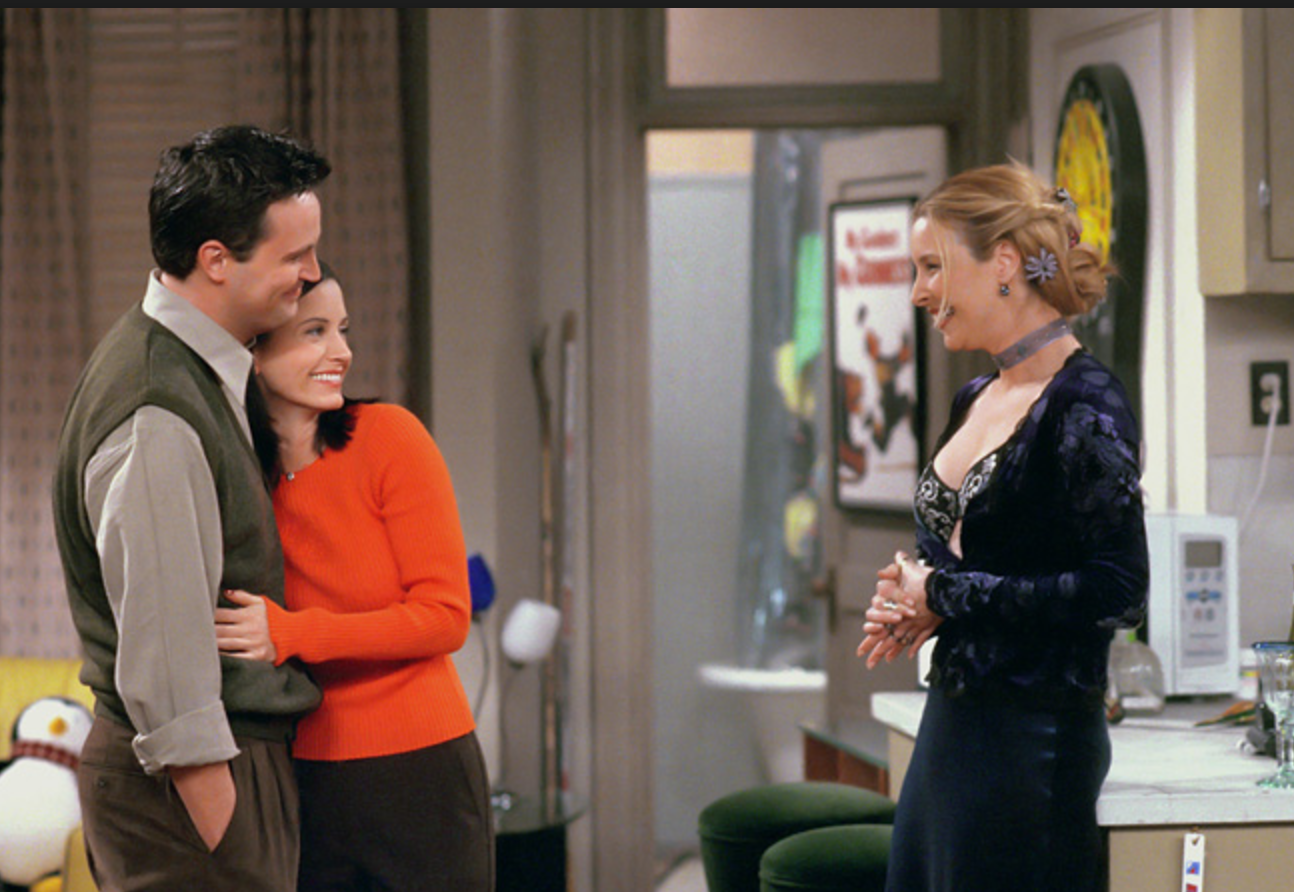 Memorable episode: The One Where Everybody Finds Out
Ross's wedding ends in disaster and Chandler gets caught up in "all the kissing." Phoebe goes into labor and everyone finds out about Monica and Chandler.
Season Seven (2000-2001)                                                        
Memorable episode: The One with Phoebe's Cookies
Monica and Chandler are engaged and Phoebe moves in with Ross. Joey takes someone else's Soapy Award home and Monica takes the girls to find the perfect wedding dress.
Season Six (1999-2000)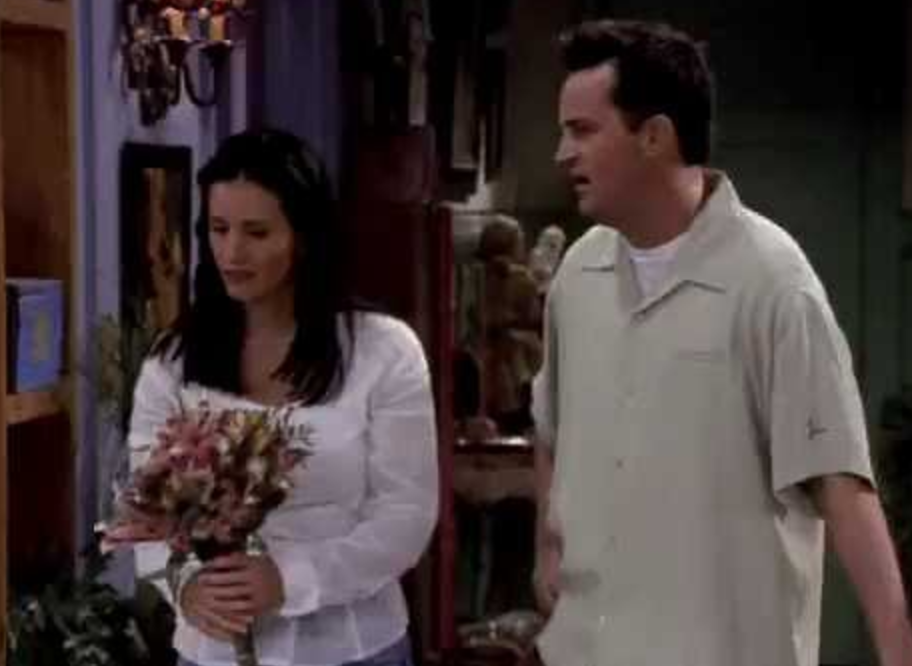 Memorable episode: The One After Vegas
Ross and Rachel go through their ongoing ups and downs, Joey gets a Porsche, and Phoebe tries to run with Rachel.
Season Ten (2003-2004) 
Memorable episode: The Last One (Parts 1 and 2)
As the series comes to a close, Monica and Chandler try to adopt a baby as Phoebe gets married and tries to change her name.
Season Nine (2002-2003) 
Memorable episode: The One with Phoebe's Rats
Ross finds a way to calm Emma by singing an "inappropriate song" and the gang goes to Barbados for a special trip.
Season Eight (2001-2002) 
Memorable episode: The One with the Red Sweater
Rachel finds out she's pregnant, Joey and Rachel date, and Chandler finds out Monica has a secret closet.
Friends is a kind of coming-of-age television series we can all relate to, and it also delivers hilarious one-liners that you'll quote for years!