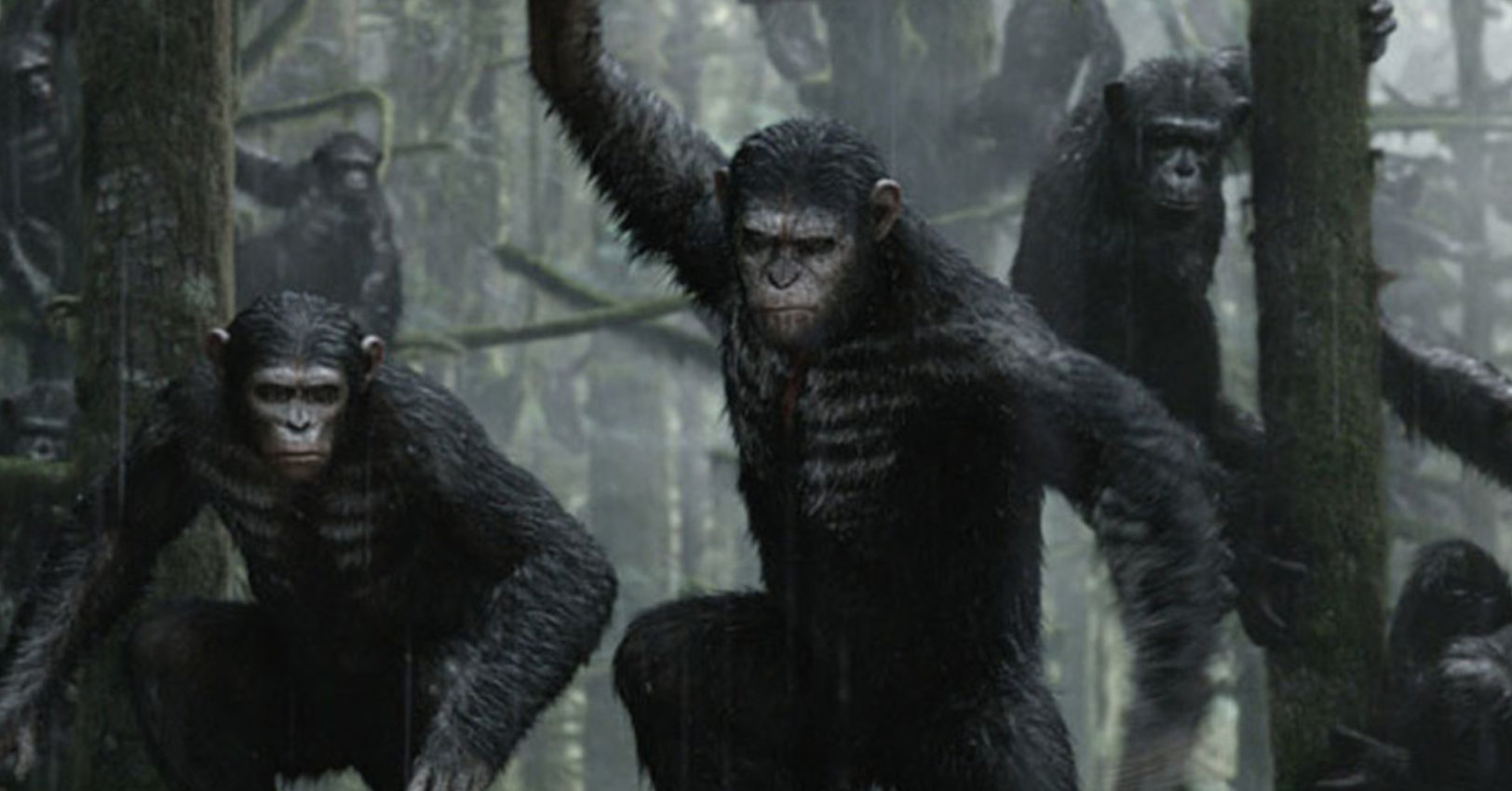 As we bid farewell to 2017, it seems like a good time to look back at some of the most watched movies on STARZ PLAY this year.
Most Watched Movies of 2017
1. Dawn of the Planet of the Apes
Dawn of the Planet of the Apes is set 10 years after a simian flu wipes out most of the humans on the planet, and creates a genetically enhanced chimpanzee species.
When a small group of human survivors emerges, Caesar – the leader of the chimp colony – grapples with the challenge to protect his species and build a relationship with the remaining homo sapiens.
2. Despicable Me 2
Gru is now a good guy and has dedicated his life to raising Agnes, Margo, and Edith. As he struggles with his fatherly responsibilities, the Anti-Villan League comes calling. They want his help to capture the culprit behind a massive heist.
Catch all the fun and action of Despicable Me 2 on STARZ PLAY.
3. Home
Home is a must-watch animation movie!
After a nomadic alien race (Boov) take over the earth, they relocate all the humans except a little girl, Tip, who manages to hide. Tip eventually meets an alien fugitive called Oh, and immediately there's mutual distrust.
Now Oh, Tip, and her chubby cat are on a mission to find Tip's mother, and Gorg – Boov's greatest rival – is on his way.
4. Penguins of Madagascar
Our favorite Penguins of Madagascar – Kowalski, Skipper, Private, and Rico – join forces with the North Wing to stop the evil Dr. Octavius from destroying the planet.
5. Oblivion
Oblivion is set in the year 2077 at a time when the whole world is left almost empty and devastated after a series of war between humans and aliens. Jack Harper (Tom Cruise) – a security agent – is still on earth but has only two weeks left before he joins other human survivors in a faraway colony.
But everything changes when he saves a beautiful stranger from a spaceship. Now, Jack has to singlehandedly battle for the survival of the humankind.
6. Fast and Furious 6-7
After a successful heist in Rio, Dom and the rest of the gang have scattered all around the world and are living life to the fullest. Unfortunately, they are unable to go home and see their families as they are still fugitives. Agent Hobbs has been trying to take them down to no avail.
He eventually asks for their help to stop a greater evil in exchange for their full pardons. If you want some fast action, Fast and Furious is your go-to movie.
7. Avengers: Age of Ultron
The Avengers must reassemble in Age of Ultron to save the world and the entire humankind from destruction. The team's unity and friendship are put to the ultimate test as they battle the fierce Ultron, the world's most feared technological terror.
8. The Croods
The Croods are a prehistoric family that just wants to survive. Grug and his family hunt for food by day, and huddle in a cave by night.
However, when a more evolved caveman (Guy) tags along, Grug is quite distrustful especially after Guy predicts the destruction of the world.
9. Monsters Inc.
Monsters Inc. is a successful scare factory in the whole monster world and Sullivan is the most valuable scarer of the company. Sullivan's best friend and assistant, Mike, is a little feisty one-eyed creature who struggles with his scaring.
Their life changes when Boo, a little human girl, accidentally visits the monster world.
10. Wolverine
The Wolverine visits Japan where his emotional and physical prowess is pushed to the limit. As he struggles to find the hero within him, he grapples with powerful enemies and ghosts of his haunted past.
More Movies Coming Your Way in 2018
For these and much more, ensure you subscribe to STARZ PLAY. We have so much in store in the coming year.
Happy holidays!