With a  few days left before the Academy Awards begin, the race for the Oscar is now at a fever pitch.  And like all Leonardo DiCaprio fans, we are biting our nails and hoping to see Leo finally get an Oscar this year for his role in The Revenant. Luckily there is a new videogame to keep Leo fans distracted while we anticipate the ceremony on the 28th of February.
Leo's Red Carpet Rampage is a free online video game, where you race Leonardo Dicaprio on the Academy Awards red carpet as he chases down an Oscar, Super Mario style. You use the G and H keys to move Leo across the carpet and the space button to jump over the paparazzi and photographers trying to slow him down.
Things get crazier when you have to race against other Academy Awards contenders including Bryan Cranston and even a spacesuit wearing Matt Damon. Other obstacles on your path include the iceberg from the Titanic and even Lady Gaga. Between levels you get to play minigames where you help Leo crawl into a Lamborghini, referring his role in Wolf of Wall Street and even writing an Oscar speech as quickly as possible.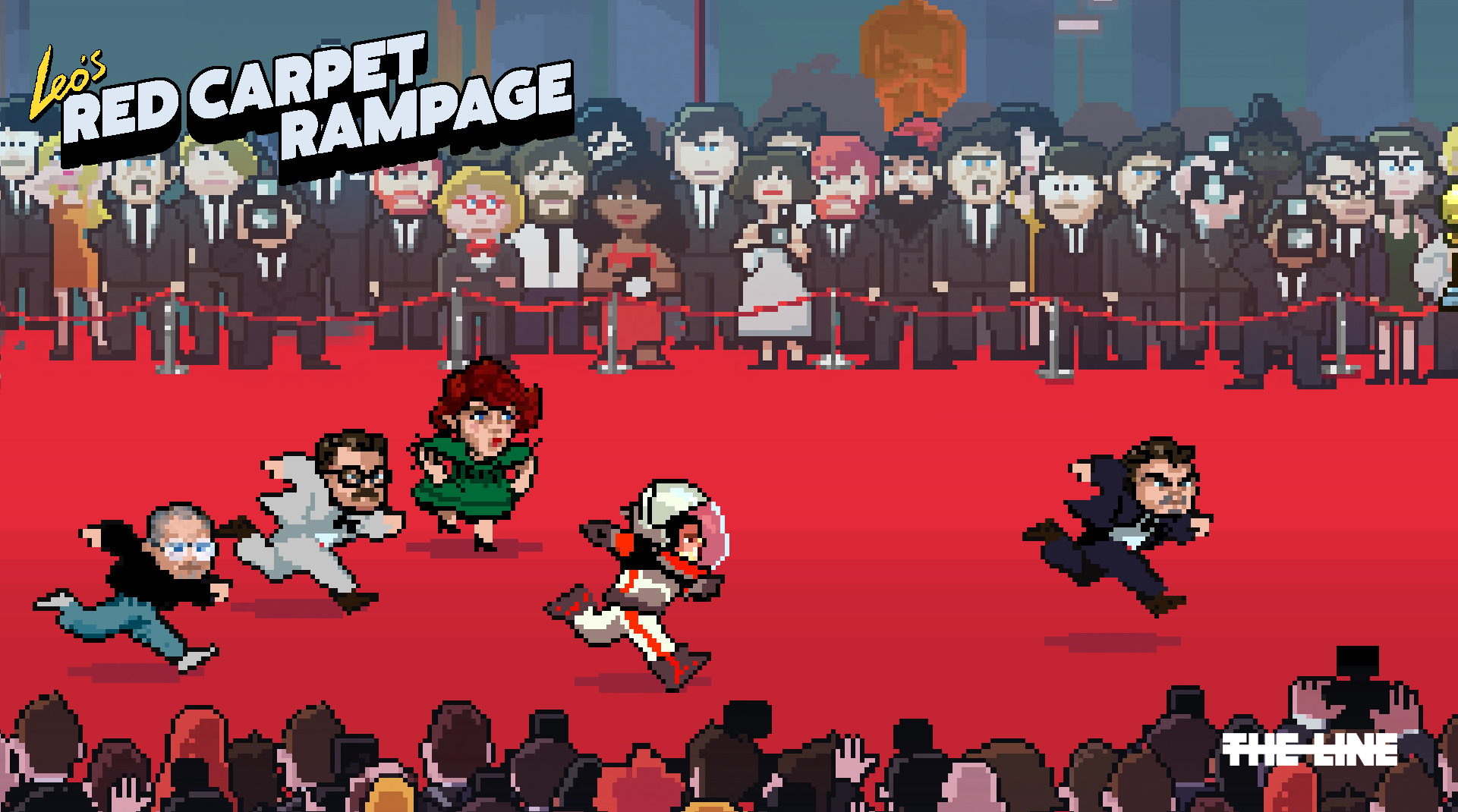 While running across the carpet, Leo can also snag BAFTAs, MTV Awards and SAGs but the real challenge is getting the coveted Oscar. We played the game a few times and it is not as easy as it seems. For a bigger dose of Leonardo Dicaprio you can also stream some of his best movies on STARZPlay.com including Blood Diamond, The Departed and Catch Me If You Can.