I'm Dying Up Here is the dramedy dream child of funny man Jim Carrey. It will be coming to STARZ Play on June 29. The series takes a closer look at the stand-up comedy scene of the 1970s. It's a highly anticipated show and STARZ Play is happy to bring it to viewers.
I'm Dying Up Here: What You Can Expect from the Dramedy (SPOILERS)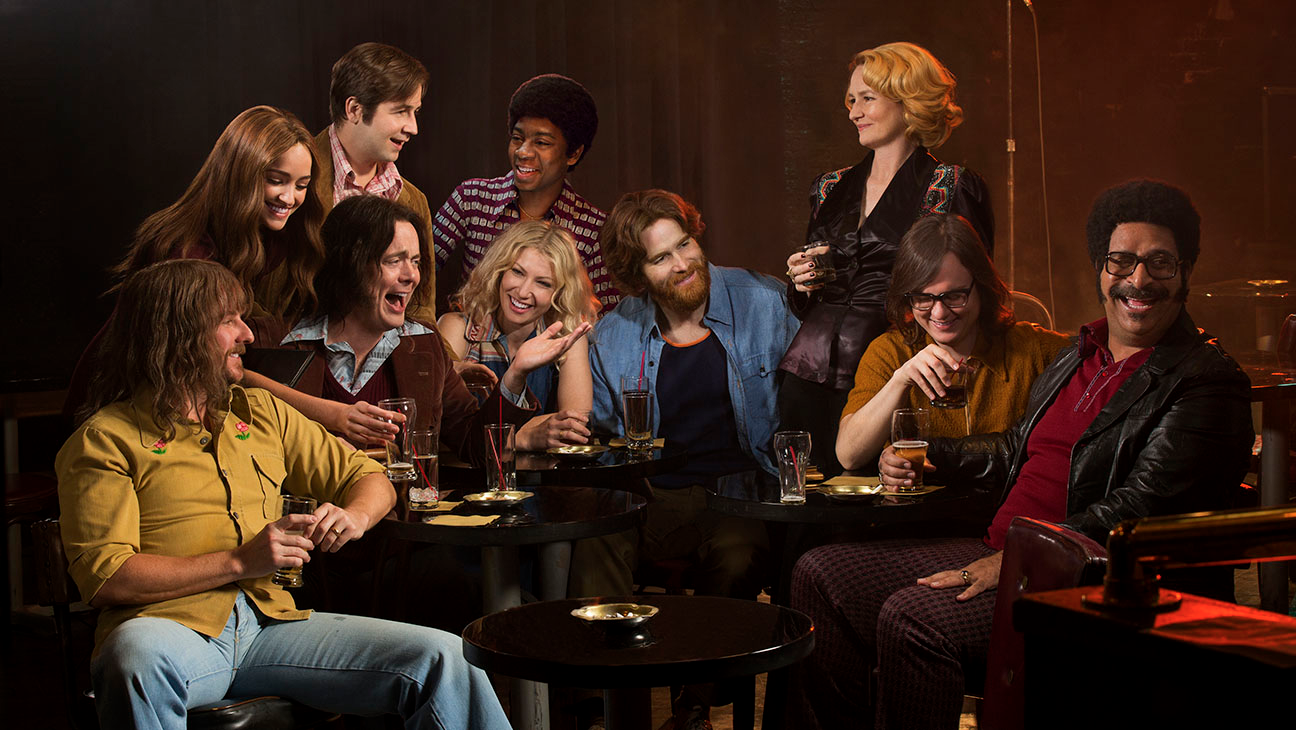 A new television series is always highly anticipated, especially when there are big names connected to it. Here's what viewers can expect from I'm Dying Up Here.
1. The Setting
The show takes place in 1973. The place to be is Goldie's – a comedy club located on the Sunset Strip in Los Angeles. The 70s were an interesting time in American history, and comedians took advantage of it. Hippies, disco, politics, war, free love – it was all up for grabs. The comedy was rawer at this point in history than perhaps any other time. And audiences were eating it up.
2. The Characters
The characters aren't based on any famous comedians from that period of time. Instead, the writers have created composite characters – characters who display personality traits and comedic styles of multiple real-life comedians.
While the names are different and most can't be identified as "this real-life comedian" or "that real-life comedian" there is one character that arrived on scene that audiences could clearly identify.
An actor portrayed a character who was very similar to the late, great Richard Pryor. And audiences loved him! They felt like he was a breath of fresh air, and the actor's portrayal was spot on.
The great thing about this episode was not so much the comedy as it was the advice the Pryor character gave to his mentee. He told him – in as blunt terms as possible – how to connect with the audience. In fact, the writer of a Variety article about I'm Dying Up Here said the advice went straight for the jugular.
3. The Premise
I'm Dying Up Here isn't simply a show about comedy – it's a show about the people behind the comedy. The characters are damaged people who choose to take their pain and turn it into something other people can laugh about. That laughter brings them some peace about what they've been through, and getting an audience to laugh is one of the highest achievements a comedian hopes for. I'm Dying Up Here is a look behind the scenes at what it really took to make it big in comedy in the 1970s.
Watch I'm Dying Up Here and More on STARZ Play
For anyone wondering how to spend their evenings and weekends, the answer is clear: Spend them watching the best of film and television on STARZ Play.
In addition to bringing viewers the latest in entertainment – like I'm Dying Up Here – STARZ Play also has movies and TV shows that are long-time favorites of many.
For a low monthly fee, it's easy to sit back, relax, and enjoy the best in streamed entertainment.
Don't forget to mark the calendar to watch I'm Dying Up Here on June 29.