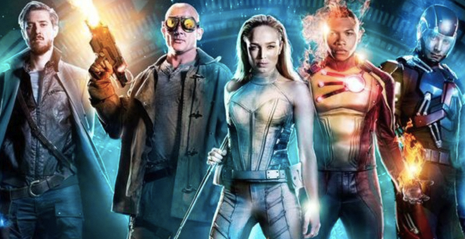 When heroes are not enough, the world needs legends. And Rip Hunter and his ragtag team have proven just that in the first season of Legends of Tomorrow.
In a desperate attempt to save the future, Rip Hunter traveled back in time to assemble a team of heroes – sorry, a team of legends – to confront an immortal evil that was putting the whole planet and timeline at stake.
The second season of this action-packed TV series will be on STARZ PLAY beginning on the 14th of October. You just can't miss out on these thrilling adventures.
Burning Question for Legends of Tomorrow Season 2
After eliminating the season one threat in the series' first finale, this DC Comic drama is taking a new direction in season two by looking back at the hidden history of the greatest superhero team-ups of all time – the Justice League.
Apart from that, there are other pressing questions that fans are asking about season 2:
1. Who is the Big Bad Wolf in Season 2?
With Savage defeated and eliminated in season one's finale (no one expected that the team of Legends would do this in just the first season), who is going to challenge the Waverider crew all season long?
One thing is for sure though, it's not going to be someone – or something – from the alien race of Thanagarians again.
Catch this awesome season on STARZ PLAY and find out.
2. Will the Hawks Return?
Kendra and Carter Hawk declined to join the Waverider crew after Rip Hunter decided to maintain the new timeline, instead of allowing them to live a life full of memories.
After the events of the finale, they want to give their relationship a chance. Will they team up in Season 2? Or will they ignore their heroic instincts?
3. Will We Be Seeing Wentworth Miller in Season 2?
It's confirmed! Fan-favorite and Prison Break star Wentworth Miller will be on the second season of the Legends of Tomorrow.
There's Only One Place to Watch Legends of Tomorrow Season 2
If you loved season one, you are going to fall head over heels for season two.
This season will be airing on STARZ PLAY on October 14. Ensure you catch all the exhilarating adventure and action.