The first episode of STARZ Play's highly anticipated miniseries, The White Princess, premiered on April 16th, and will be followed by seven more episodes. The White Princess is a sequel to the popular BBC series, The White Queen. In this new miniseries, fans get to see the war between the Lancasters and Yorks come to an end when Henry VII takes the throne. To make amends, King Henry VII marries Elizabeth of York to heal the wounds between their families, but tension still runs deep between the Lancasters and Yorks.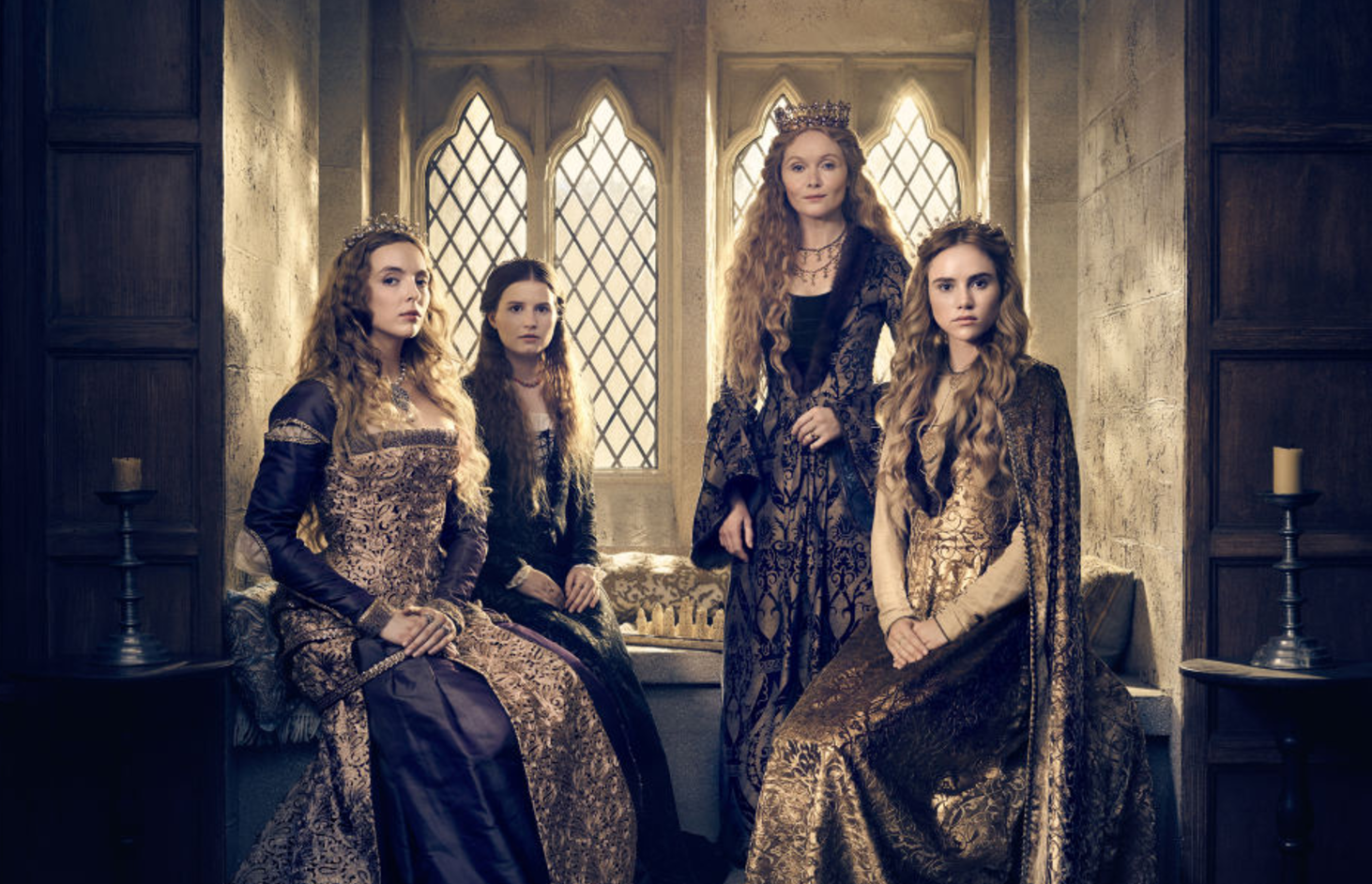 Here are five reasons to watch the brand new historical drama on STARZ Play.
It Stays True To The Source Material
The miniseries is based off of Philippa Gregory's book series The Cousins' War, as well as actual historical events from the 1400s. For history buffs and people who have read Gregory's books, The White Princess will not disappoint in terms of staying true to its original source material.
Royal Drama
Dramatic series that center on royal families are always entertaining, and The White Princess will certainly not be an exception. The series promises to be filled with betrayal, scandal, and romance. Although the two mothers of Henry and Elizabeth are marrying their children to end the war, it's guaranteed there will still be drama between the two families. Within the royal kingdom there will also undoubtedly be people trying to take down Henry VII. One person is the possibly still alive Prince Richard. In The White Queen, Elizabeth's mother was able to save one of her sons from Margaret's evil plan that murdered the York sons. Now, it's possible that Prince Richard will come forward to take his rightful place as king.
Romance
Henry VII and Elizabeth's marriage is arranged, and will start off rocky, but according to history and Gregory's books, this royal couple was one of few in history that actually loved each other. It'll be exciting to watch a romance blossom between the two young monarchs, and how that will affect their family ties. There will undoubtedly be other romantic relationships between supporting characters as well, which is just as entertaining to watch.
Strong Women
During this period of time, women had very little control in politics, society, and even their own lives. However, the Lancaster and York women fight to make their voices heard and their desires real. Elizabeth proves to be an intellectual and strong woman who knows how to manipulate her husband and others to get ahead. Meanwhile, we still get to see how the now fallen "White Queen" (aka Elizabeth's mother) and Lady Margaret (aka Henry VII's mother) struggle for power within their worlds. The show is from the perspective of all the different women during this period in time, and gives an interesting look to an unknown part of history.
Great Storytelling
STARZ Play has become well known for producing great period dramas, and The White Princess is set to be just as great. The writing in the show is phenomenal, and the cinematography and acting are top-notch as well.
Watch The White Princess on STARZ Play each Sunday night!