Don't expect to leave your house this March after you check-out the killer line-up of series we have in store for you. With new seasons of your favourite shows and the addition of excellent new ones, March will truly be madness on STARZPlay.com:
Teen Wolf
Scott McCall was just another regular kid but all of that changed after he gets bitten by a werewolf. Now that he is a werewolf himself, Scott possesses superhuman strength, speed and agility however  his new animal instincts has made it hard for him to control his anger. Scott is now a sports star in his school but has yet to learn how to control his powers. It's tough being a werewolf ,and Scott has to balance his life while hiding them from his girlfriend Alison, and her werewolf-hunting father.
Community
The excellent comedy about community college life comes to STARZPlay.com. A suspended lawyer joins a community college after faking his bachelor's degree. After forming a Spanish study group to spend more time with a crush, more people show up to the group than expected. The Spanish study group turns into a community of misfit friends and now they have each other for the journey through their stressful but hilarious college life.
Scandal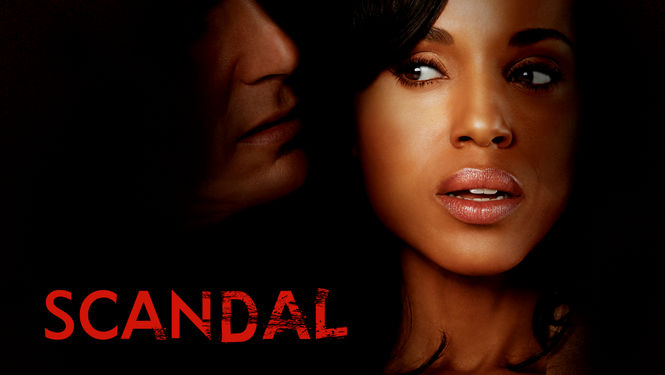 Scandal returns for another season with more secrets to control and hide. Olivia Pope is your go to professional when a crisis needs to be managed. A former White House communications director, the rich and powerful count on Olivia to keep their reputations impeccable and their secrets buried. However, when your work is burying secrets sooner or later you get dark secrets of your own. Now Olivia and her team race against the clock to protect their clients while keeping themselves away from scandals.
Marvel's Agent Carter
Reprising her role from the super-successful Captain America movies, Hayley Atwell is agent Peggy Carter.Peggy is hired by billionaire inventor Howard Stark to clear his name after he is accused of treason by the government. Helping her with this task is Howards's butler Edwin Jarvis. Based in post World War 2 America, Agent Carter is jam-packed with action while staying witty sophisticated and humorous.
Marvel's Agents of S.H.I.E.L.D
Following the epic Battle of New York in the Avengers movie, the world has become attuned with the supernatural threats that surround them. Phil Colson of covert agency S.H.I.E.L.D assembles an elite team to deal with any future threats that may threaten the world. As supervillains become more bold and dangerous, agents of S.H.I.E.L.D will be there to deal with the threat.
Black Sails (Season Finale)
Season 3 of Black Sails will come to a finale on March 27. Captain Flint is now the bane of the New World after he burns down Charlestown but new threats loom over the horizon to challenge his supremacy. Now its up to John Silver to save Captain Flint from his madness before the world turns against them.
Shannara Chronicles (Season Finale)
Based on the book series of the same name, Shannara Chronicles has introduced us to the magical Four Lands and the impending doom that will come if the ancient tree Ellcrys will be destroyed. Will Emberle, Wil and Eretria manage to save the world or will it fall into the hands of demons? Stay tuned for the Season Finale to find out.