Oscar Award nominee Tom Hardy is coming to STARZ Play in January, in a role he was born to play. "Taboo," which was developed by Hardy and his father Chips, is the new eight-part drama series from FX and BBC One that everybody has been waiting for.
The Premise of "Taboo"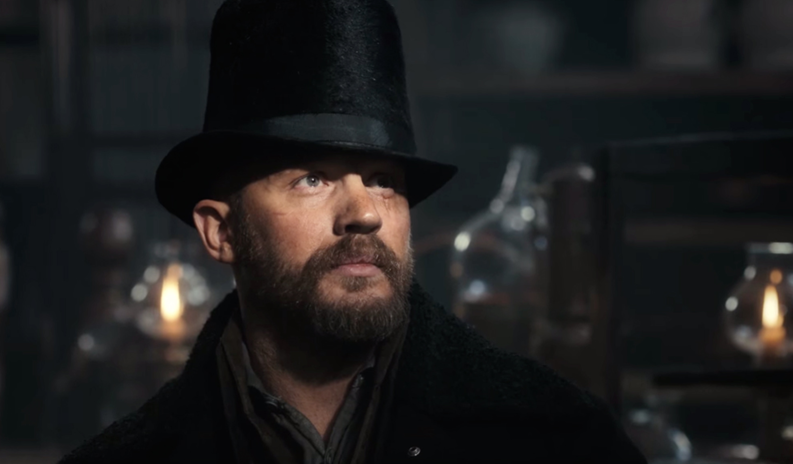 Not to be confused with the reality series "Taboo" that airs on the National Geographic network, Tom Hardy's "Taboo" is a fictional show set in 1814. Hardy plays James Keziah Delaney, the hero who went to explore the ends of the earth and came back to a home that he could barely recognize. His family and friends had presumed he was dead, which causes unimaginable friction as he tries to assimilate back into their lives.
It was the death of his father that brings James back home from Africa, a death that many people find suspect. His job now is not only to take over the family shipping business, but to also try and uncover who was behind his father's murder.
This "combustible tale of love and treachery" is full of conspiracy, murder and betrayal as it works through a compelling family mystery. James is forced to sort out who the enemies of his father's legacy are while working out his own personal relationships. The show is character driven with an obvious hero to root for, but it also comes with its fair share of action and intrigue.
Who is Tom Hardy?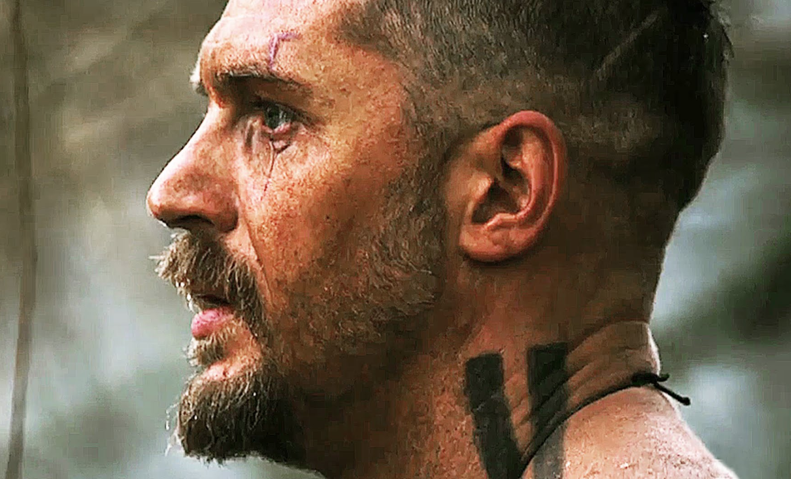 Television and movie lovers have been awed by the presence of Tom Hardy since his 2001 feature film debut in Ridley Scott's "Black Hawk Down." Before that, he had played U.S. Army Private John Janovec in HBO's award winning miniseries "Band of Brothers."
Tom Hardy was born on September 15th, 1977 in Hammersmith London. His mother Anne is a painter and artist, and his father – Edward "Chips" Hardy – a novelist and comedy writer who helped to develop the story for "Taboo." Tom always had acting ambitions, which he pursued at the Richmond Drama School and later at the Drama Centre London after winning The Big Breakfast's "Find Me a Supermodel" completion in 1998.
Since "Black Hawk Down" Tom Hardy has appeared in over 30 full length movies including the 2002 "Star Trek: Nemesis," 2009's "Thick as Thieves," and "The Dark Knight Rises" in 2012. He also starred in 2015's "The Revenant," which earned the actor his first Academy Award nomination for best supporting actor.
Tom Hardy's raw acting talent is superb for a series that is being co-produced by the legendary Sir Ridley Scott. Scott has built is fame as a director using a concentrated visual style, starting with his first commercial hit "Alien" in 1979 right up to "Gladiator" in 2000 and "The Martian" in 2015. As a director, Ridley has been nominated multiple times for an Academy Award, along with Emmy Awards for his work in television.
Be a part of television history in the making by reserving your own front row seat to "Taboo" with STARZ Play. Set to release around the world in early 2017, having STARZ Play to go home to means fans won't have to wait to see Tom Hardy in action in this dynamic role that is seemingly meant for him to play.