Things are about to get a whole lot darker…
Vikings debuted a trailer for season 5B at the San Diego Comic-Con, and let's just say, it's totally worth the wait.
Couldn't make it to San Diego this year? No problems — STARZ PLAY has you covered.
The trailer shows the arrival of a legendary Viking, Duke Rollo, who causes further upheaval in a Kattegat still reeling from Ivar the Boneless becoming King. As Bjorn and Lagertha flee Ivar's murderous forces with Bishop Heahmund, Ivar's Scandinavian reign brings a Dark Age, the likes of which have never been seen.
We also see the sons of Ragnar go head-to-head in a bloody battle and they're not the only ones hitting a rough patch. Towards the end of the trailer, Floki comes to terms with the possible failure of his Icelandic journey:
"The Gods are not here!" Floki
Can Rollo take care of his people, reconnect with Lagertha and Bjorn and keep peace with Ivar?
The bloodshed in the trailer indicates no, but that's the beautiful tragedy of Vikings…
Watch the Season 5B trailer above and catch up on the previous seasons with STARZ PLAY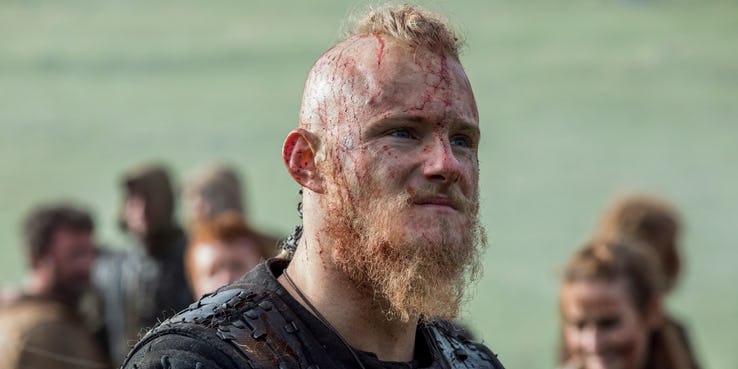 Vikings will return November 2018 on STARZ PLAY. Stay tuned on our Twitter page for exact dates!