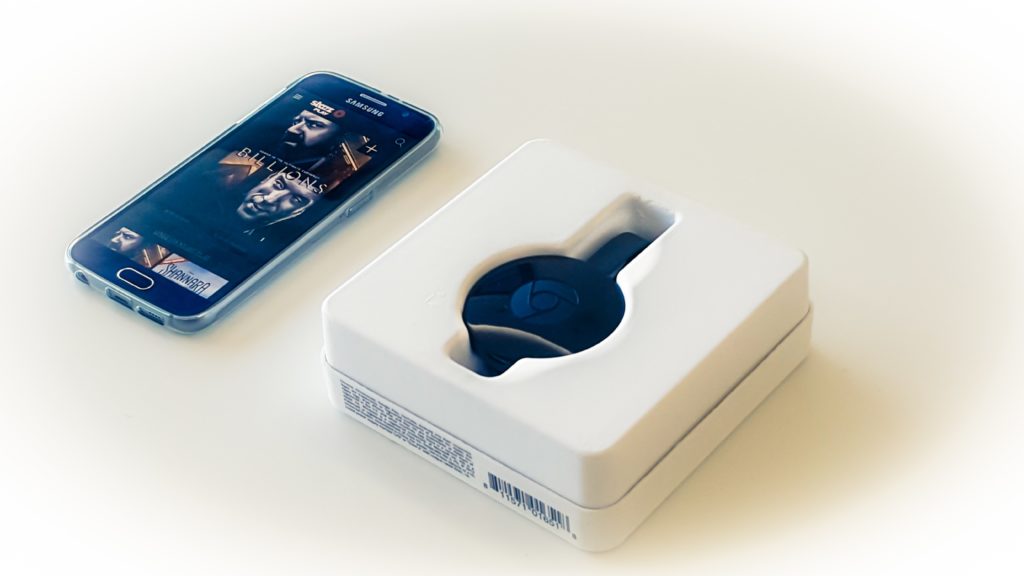 With Chromecast, you can easily enjoy watching your favourite STARZPlay.com movies and series on your TV while controlling what you watch from your laptop, tablet or mobile phone. The best part is that Chromecast works with all of your Apple and Android devices. Here's a simple guide to setting up Chromecast and streaming your favourite STARZPlay.com movies and series:
Opening the box here's what you will find: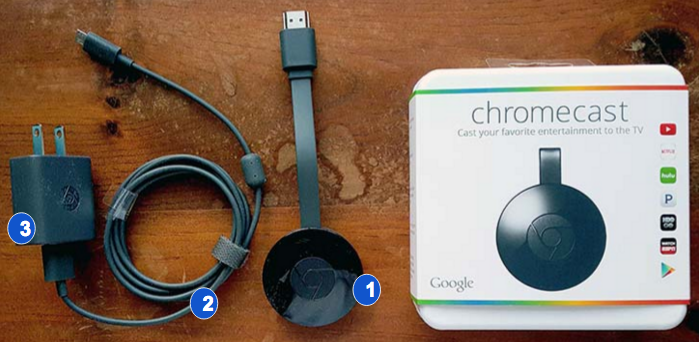 Chromecast: Plug Chromecast into a HDMI port on your TV , you can use your current wi-fi network to stream videos from your device to your TV. As long as they are on the same network, Chromecast can be controlled using smartphones, tablets, or computers.
USB power cable: The power cable will connect your chromecast to a power device. Plug one end into your Chromecast and the other end into a USB port on your TV or into a power supply.
Power supply (optional): If you do not want to connect into your TV USB port you can connect the power supply to the USB cable and then plug into a nearby power source.
Setting up: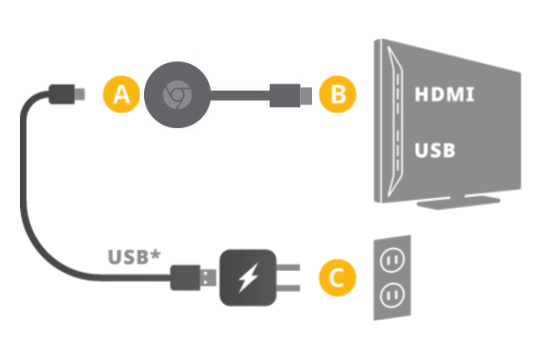 Step 1: Plug Chromecast into any open HDMI input on your TV.
Step 2: Plug the USB power cable into your Chromecast and the other end of the cable into the TV USB port
Step 3 (optional): If you do not want to use the TV USB port, you can also power your Chromecast by plugging the USB power cord into the power supply and connecting the power supply to an electric outlet.
Setting Up Chromecast on Your Device:
After plugging in now it time to set-up! What you will need is an Android or Apple device and an available wi-fi network.
For Android devices: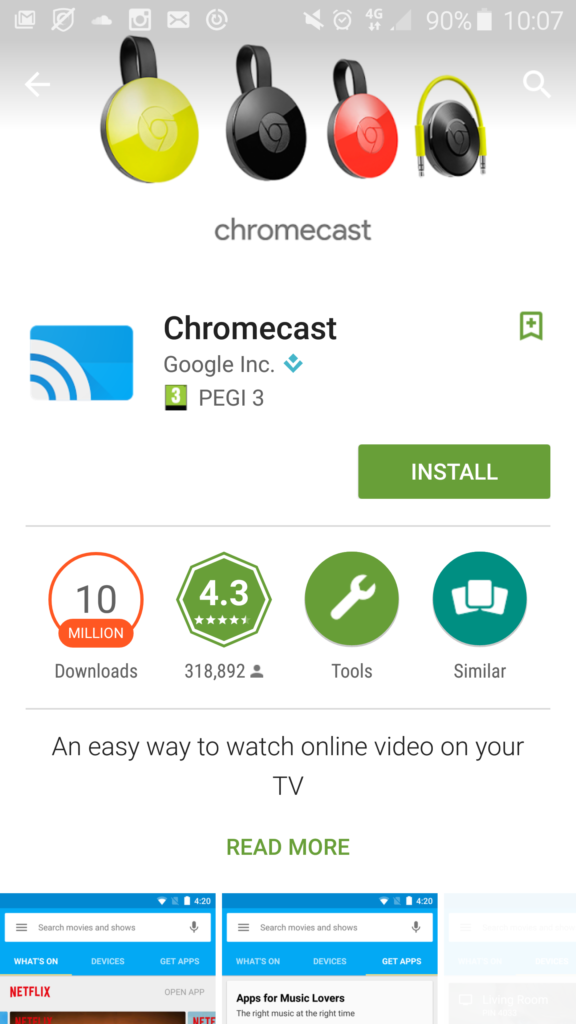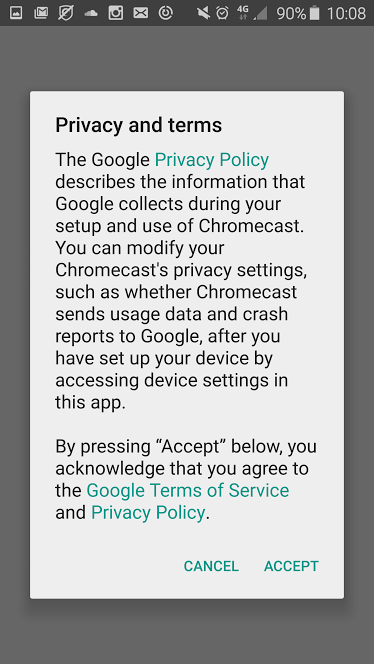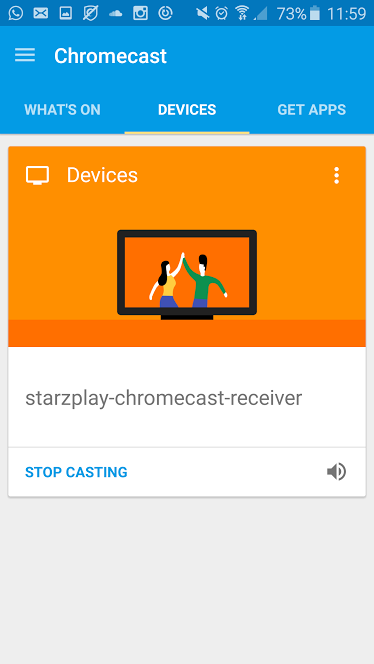 For Android go to the Google Playstore and download the Chromecast app or go to chromecast.com/setup and download the app from there.
Launch the app and after reading the terms & conditions, press accept.
Select your chromecast and tap setup

Turn on your TV and go to the channel that broadcasts the HDMI signal.
Check to see that the code on your phone matches the code on your TV. Click I see the code on your device.
Connect your Chromecast to your Wi-Fi network. Click Set Network.
You should be notified on your device of a secure connection. You are ready to cast!
For iOS devices: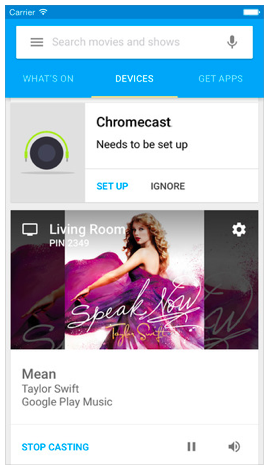 For iOS install the Chromecast app by navigating to chromecast.com/setup on your Chromecast supported iOS device.
Launch app and read Privacy and Terms. Then tap Accept.
Exit the Chromecast app and go to iOS Setting then Wi-Fi and tap Chromecast xxxx
Navigate back to the Chromecast app. Tap Next.
Make sure the code on your phone matches the code on your TV. Select I See the Code.
Select Your Region. Tap Next.
Connect your Chromecast to your WiFi network. Click Set Up.
Watching STARZPlay.com content on Chromecast: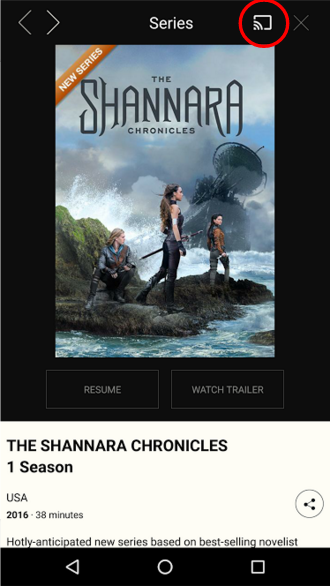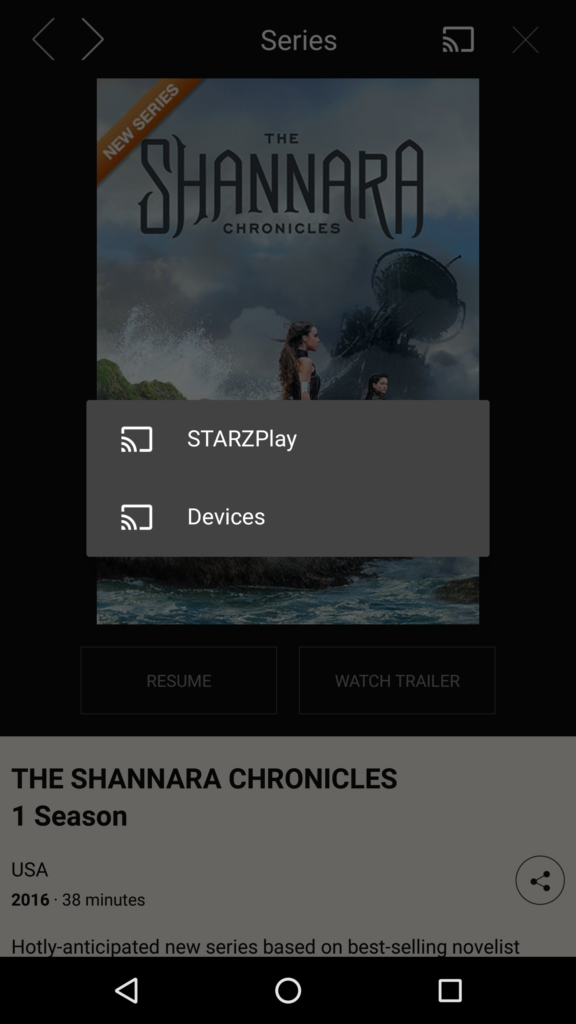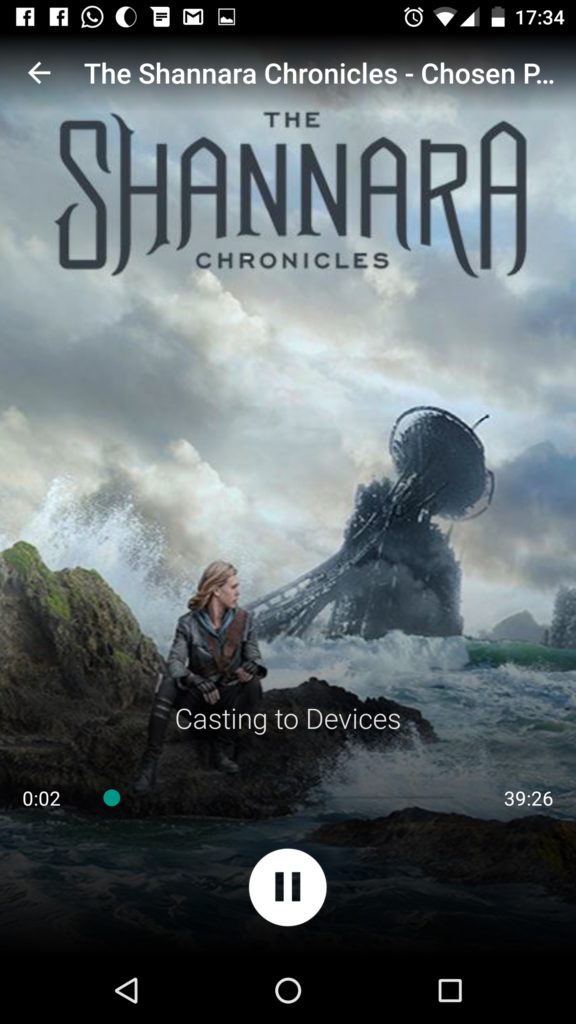 Now that you have Chromecast set-up simply log-in into your STARZPlay.com account on your mobile device
Select a movie or show you want to see and click on watch
In the right-hand corner you will notice the icon below click it and select stream to your Chromecast device: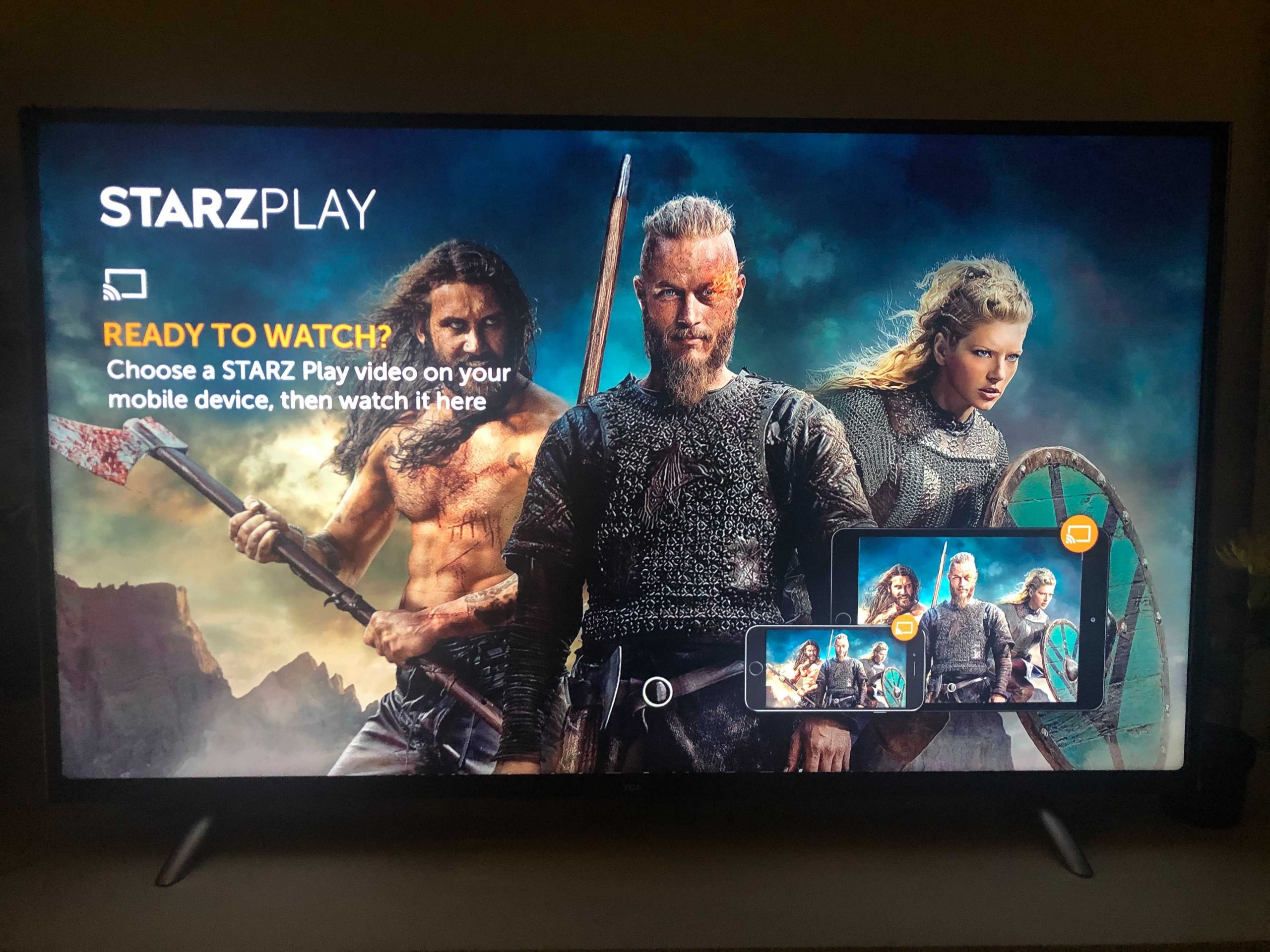 Congratulations you can now watch your movies and series on TV! The best part is you can still use your phone and other apps while streaming your videos.