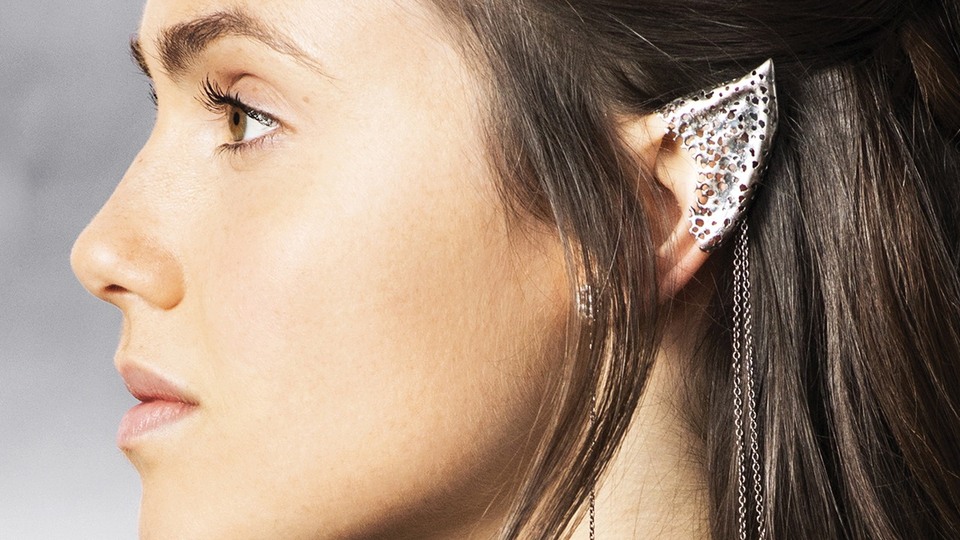 MTV's The Shannara Chronicles has taken the millennial world by storm. With impressive shots, a beautiful New Zealand backdrop, and crazy special effects, this show just gets better with each episode. TV.com called the show "Game of Thrones for the young-adult crowd," and similar to the series written by George R. R. Martin, the TV-adaptation of The Shannara Chronicles stays true to Terry Brook's fantasy series. There's nothing to hate about a jaw-dropping, nail-biting, unforgettable adventure story that has multi-dimensional and likeable characters.
We're taking a look back at the first five episodes of the premier season to find the best moments that captivated series lovers everywhere and kept them on the edge of their seat.
[Warning! Major spoilers ahead]
Wil Is Drugged by Eretria
Beauty, brains, and fierceness – Eretria has everything to be a most-loved character. She seems innocent enough when she first meets Wil Ohmsford. But first impressions never last long as she then drags him to a house, drugs him, and steals his Elfstones. The moment is quintessential to Eretria's character and her relationship with Wil. Moreover, it shows one thing – don't mess with Eretria.
King Eventine Is Killed by the Changeling

We were definitely shocked when the Changeling killed King Eventine, Princess Aberle's grandfather. It was even more shocking because we and everyone else assumed the Changeling was dead. After all, it did have its neck snapped by Allanon. Then, to top it all off, the Changeling morphed into Eventine, which was a big "uh-oh" moment.
Amberle Almost Gets a Lobotomy
This whole entire scene between the bad former elven officer and the group – Amberle, Wil, Eretria, Cephelo, and Crispin – is pretty intense and could have been taken straight out of a horror film. It was terrifying to watch Amberle nearly get a lobotomy by this total psychopath in Pykon. Of course once they escaped, it didn't stop there as they were being hunted by a demon, which inevitably ended in a pretty cool battle scene.
Wil Saves His Captors from the Fury
In a turn of events, it was nice to see Wil be the hero as he battled the Fury, another demon from the Forbidding. The Fury had been chasing Wil and Amberle since the previous episode and the duo were ambushed by Eretria and a Rover, who took them hostage and brought them to the Rover camp. The Fury followed them there and attacked, but Wil used his Elfstones to destroy the demon – an awesome fight scene full of magic powers and action. On the plus side, we finally got to see the power of the Elfstones and their capabilities. No wonder Cephelo wanted to learn to use them!
Eretria Saves Wil and Amberle
Eretria's fierceness definitely came in handy in Episode 5, "The Reaper." In a stunning show of courage and agility, Eretria frees Amberle from Cephelo's rovers and takes Cephelo prisoner. It just has not been Wil's week as he's been ambushed twice, taken prisoner, and left to die. Thanks to Eretria, however, he is saved. In the course of all of this, Eretria earns her own freedom from Cephelo and leaves the group, and her life as a thief, behind – a definite turning point for her.
The Adventure Just Gets Better
Throughout the first season so far, epic battle scenes between good and evil, romantic tension, and triumphant heroism make The Shannara Chronicles a must-see. It's an incredible and fantastical journey to save the world from demons. Could it get any better than this? We don't think so.