Director Morgan Sperlock made a huge splash in Hollywood a decade ago with his gluttonous documentary Super-Size Me and has been questioning the boundaries of humanity ever since. In his new 7-episode miniseries, he explores the seven deadly sins of human nature and how they manifest in peculiar ways. STARZPlay finally got our hands on this sinful series and its bizarre guest stars. Here are the four highlighted stories you don't want to miss.
The Heart Attack Grill
Las Vegas, Nevada is often used as a synonym for decadence, so it's no surprise that the first episode's guest star is a restaurant owner from the heart of Sin City itself. Jon Basso, as the owner of The Heart Attack Grill, is very proud of his creation: a burger joint whose sole purpose is to create the unhealthiest food possible. Known for their quadruple bypass burger, a 4 quarter pound patty burger covered in cheese, bacon, and chili, the Heart Attack Grill is proud of having put two people in the hospital already. Jon Basso is in the business of gluttony, and he's dang proud of it.
Wheels of Glory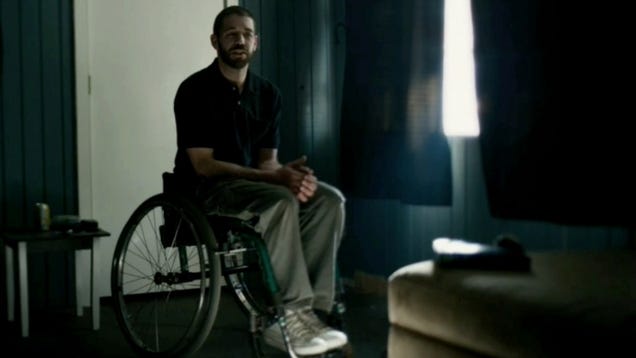 Envy is one of the subtler sins, but often manifests in the strangest of ways. In this episode, one man details how he has chosen to live his life in a wheel chair, because he envies the disabled. There is nothing at all wrong with his body, he just thinks he was meant to ride around on four wheels rather than walk on two legs.
Granny's Boy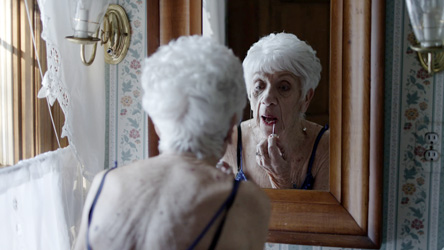 The third episode of the series focuses on Lust, and is host to a slew of strange people, but the guy that got us was Granny's Boy, the man who prefers to date women three times his age. He's not into your average models or women his age, he likes 'em old and experienced. He even says at one point that if you were to put a young, beautiful model in front of him, he'd probably think, "Yeah, she's pretty, but I bet her grandma is beautiful."
The Idle Diet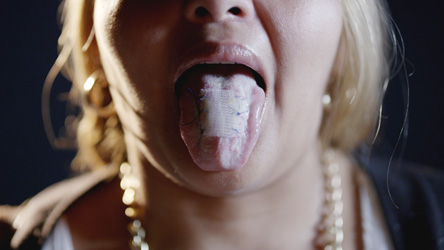 Sloth is defined as extreme laziness, and few can claim to never have been bitten by the lazy bug. But the doctors who provide their clients with tongue patches to assist with losing weight have taking sin to a whole new level. In this 20-minute painless outpatient procedure, willing clients have abrasive mesh patches affixed to their tongues to make eating a more uncomfortable experience. Weird!
The sins of man will always be compelling and interesting to watch from afar, and 7 Deadly Sins is a great journey into the world of weird. With Morgan Sperlock at the helm, this show provides quite the ride.