All seven seasons of the highly popular drama series "Sons of Anarchy" are now available on STARZ PLAY. This series follows a man, Jax Teller, and his struggle to keep his motorcycle gang and family going. The biggest plot of the show is about Jax's motorcycle gang, and their dealings in crime, drugs, and other illegal activities. Here are five reasons to watch "Sons of Anarchy."
Drama and Action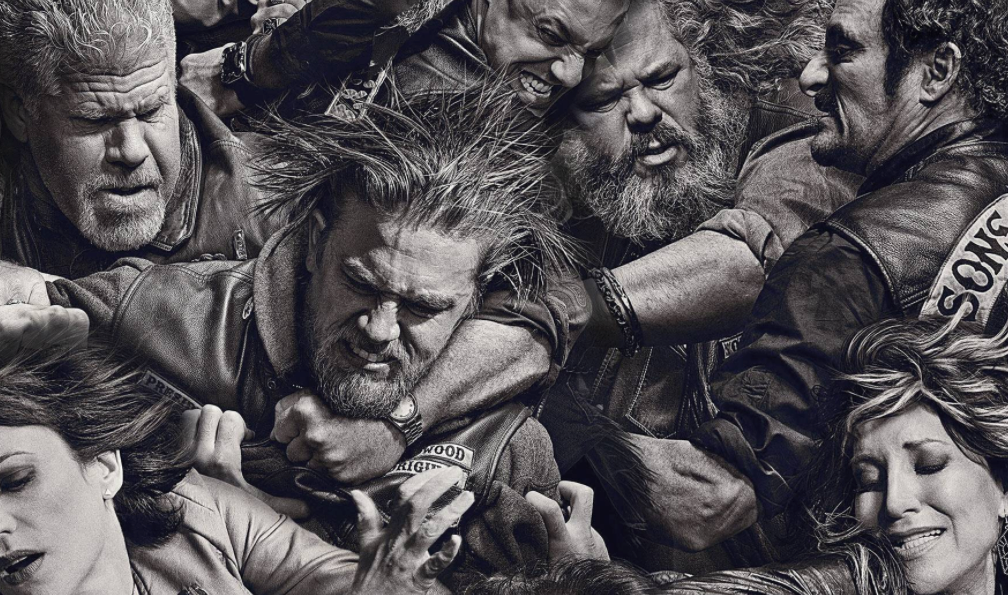 This show is filled with action that will leave fans on the edge of their seat. Whether it's kidnappings, shootouts, explosions, or car chases, "Sons of Anarchy" definitely delivers the action. There's also a ton of drama in the show between Jax and his family, as well as his motorcycle club when it's pitted against law enforcement or other motorcycle clubs.
Katey Sagal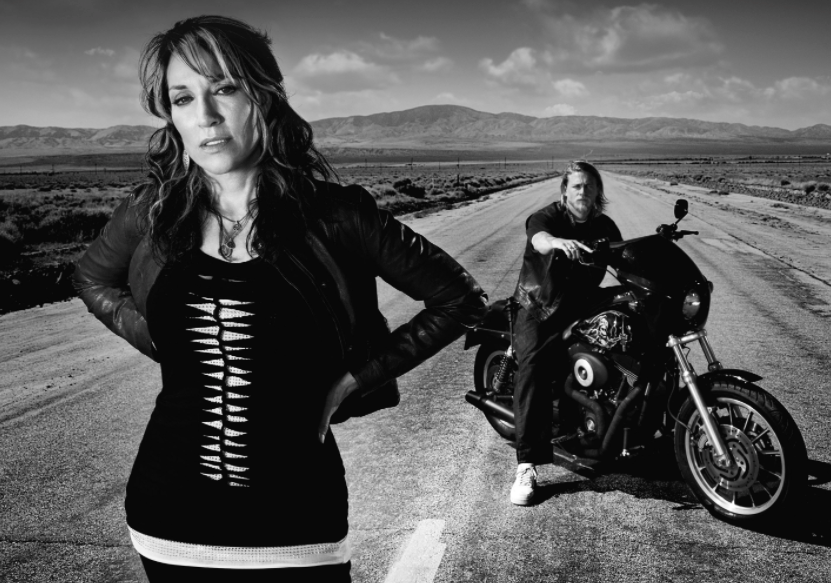 Katey Sagal's portrayal as Gemma, Jax's mom and the matriarch of the motorcycle club, is award-worthy. The show is often cited as being Shakespearean in theme and plot, and Gemma definitely fills the bill as a sometimes hated but also loved tragic character. Gemma is determined and ruthless, but also loves her family and will do anything for them.
Excellent Writing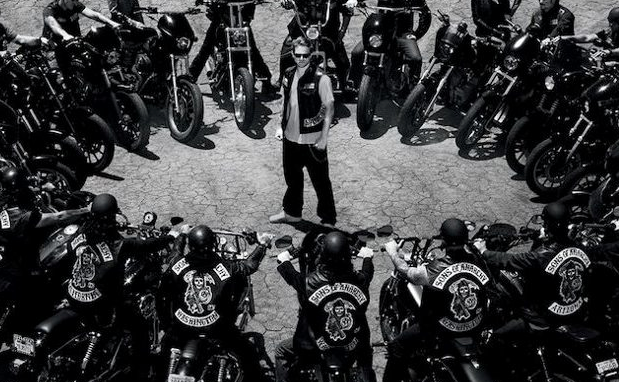 This show is well-known for its writing and character development, and with good reason. Every single character has an interesting storyline, including the supporting characters. Even those who don't have huge storylines still have great dialogue.
Talented Cast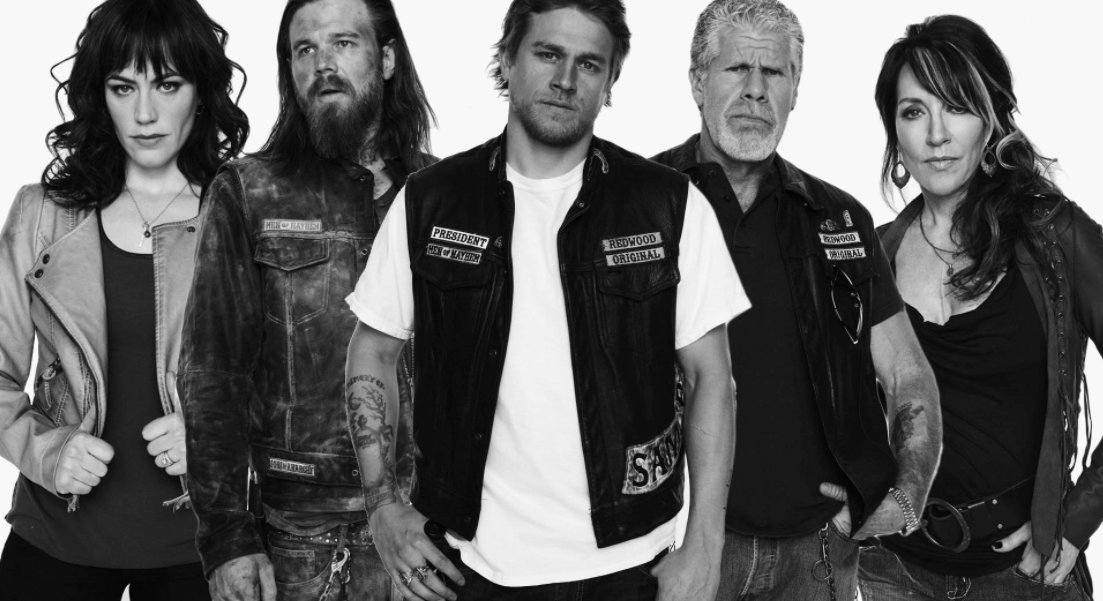 The series features a talented all-star cast, especially Charlie Hunnam as Jax. Hunnam manages to pull off the many sides of Jax expertly, and although he, Katey Sagal, and Ron Perlman play the three main characters that carry the show, the supporting cast also plays a huge part in the popularity and success of "Sons of Anarchy."
Unexpected Humor
http://gph.is/2b9Jnzj
 Although this show is certainly dark and dramatic, it also manages to throw in raunchy and quick-witted humor that helps alleviate some of the tension in the show and give fans some much-needed laughs.
Watch all seven seasons of "Sons of Anarchy" on STARZ PLAY!