Twenty-three episodes of Billions have lead to this moment. That's right – it's the season two finale of Billions. The episode will air on May 8th and fans couldn't be more thrilled. What's in store for Rhoades and Axe in the exciting season closer?
Season 2 – The Finale: How the Show Has Been Leading Up to This Moment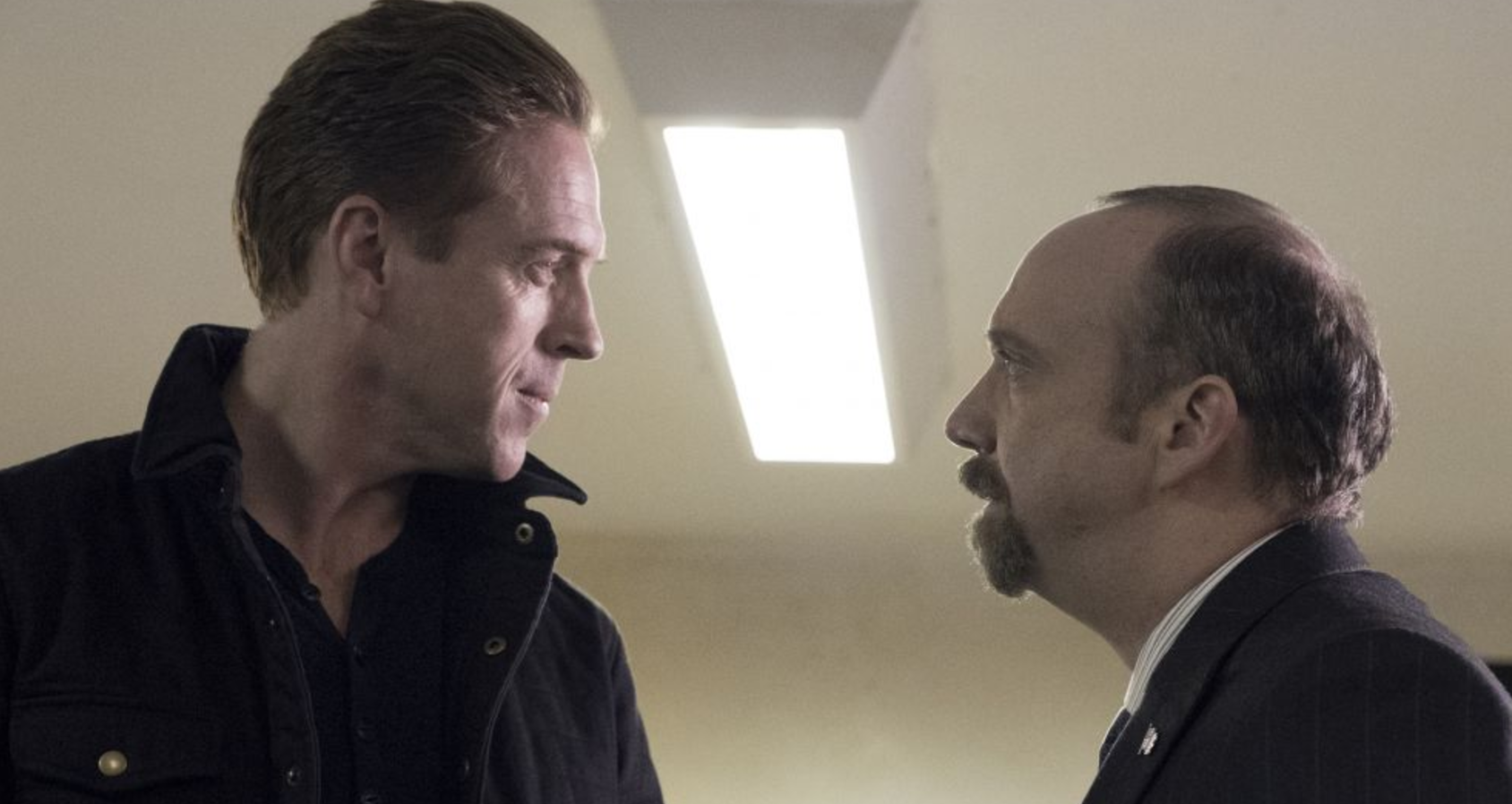 The intense hatred between Rhoades and Axe, the connection between Wendy Rhoades and Axe, as well as the relationships between the two main couples – they've all been building up to this moment.
It's going to be exciting to see what the creators of the show have in store. You can be sure there are going to be some major surprises. We wouldn't be so attached to the show if it were predictable, right? But there are still a few things we're looking forward to observing during the finale.
Three Things We're Expecting in the Billions Season 2 Finale
During the season two finale of Billions, we can hope to expect the following.
1. Chuck's Long Game Against Axe Will Come to Fruition
At the end of season one, Axe was the guy with the upper hand. Chuck's life was in ruins – his career, his relationship, his vendetta against Axe – all of it was ruined.
Over the past few episodes, though, Chuck has been able to pick up the pieces. And there's definitely something going on, a long game of sorts, it seems. He is determined to claim victory over Axe. But will he? Chuck is currently invested in Ice Juice and Axe could easily destroy him financially. However, it seems as if Chuck knows something that the rest of us don't. Hopefully, all will be revealed in the finale.
2. Relationship Changes
The last couple of episodes have been focused more on relationships. Chuck and Wendy seem to be getting along better. Will they finally get back together? In episode ten, Lara left Axe, which completely devastated him. Is this the end for them? If so, how will Axe cope?
3. Chuck Will Achieve His Dream of Being Elected
At least he hopes he will. There's a lot that's up in the air right now. The Ice Juice investment may or may not blow up in his face. Someone could find out about his BDSM obsession. Or, it could be revealed that he hit a kid in the face with a baseball bat when he was a youngster. Will he overcome his sins and achieve his dreams?
Watch the Season 2 Finale of Billions on STARZ Play
Will you be watching the season 2 finale of Billions on May 8th? If so, you should stream it on STARZ Play. For a low monthly price, you can watch all of your favorites whenever you want. We have hundreds of series and movie titles to choose from.
With STARZ Play, you get all of your favorites in one place. Be sure to sign up soon so that you don't miss out on the exciting Billions season finale!