The White Princess is a high-drama story about love, loss, loyalty, and how political intrigues complicate matters even more. The series has received positive attention from critics for the acting, costumes, and plot.
Three episodes have aired so far. The fourth, entitled "The Pretender," is scheduled to air on May 7th. What's happened so far?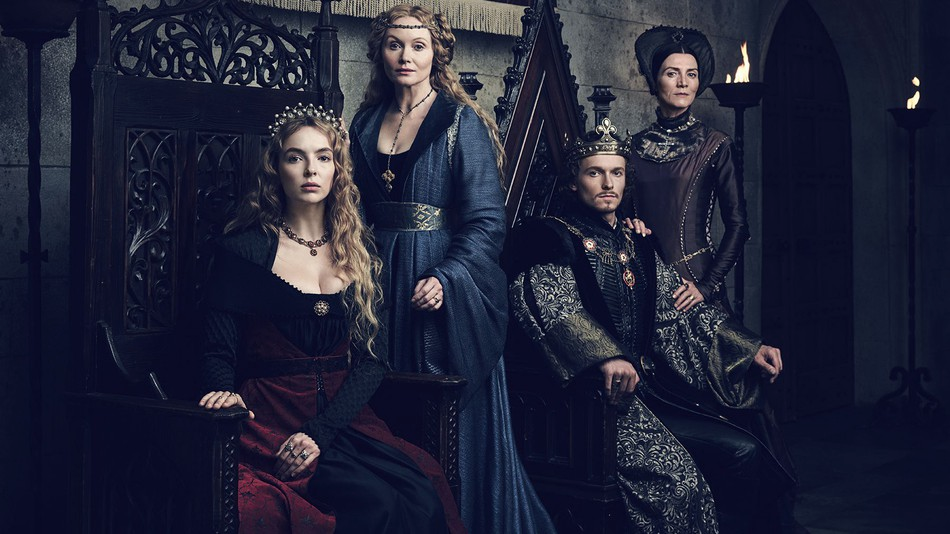 To Start, We Need Some Background About the War of Roses
The White Princess takes place during a very bloody time in British history – the War of Roses. Each of the political families vying for power had roses on their heraldic badges. The Tudors had the Red Rose of Lancaster and the Yorks had the White Rose of York.
The two families were embroiled in a political battle for over thirty years. The White Princess picks up right after Richard III has been killed. His niece, Elizabeth, has to marry the new King of England, Henry VII.
During this period of history, the families would attempt to gain both control of the throne and peace by intermarrying. That is why The White Princess, Elizabeth, is forced to marry Henry Tudor. Elizabeth is a York and Henry Tudor is a distant relative of the Lancaster family, and he claimed the throne as his own when Richard III was killed.
What's Happened on The White Princess So Far?
Here's what you've missed so far on The White Princess
1. Season One, Episode One: In Bed with the Enemy
Elizabeth is to marry whoever wins the War of Roses. This could be dangerous if the Lancasters/Tudors win because of her political loyalties to her own family. With Henry Tudor's victory at the Battle of Bosworth, Elizabeth is set to marry him. Tensions are high because it's a forced marriage and neither party trusts the other.
2. Season One, Episode Two: Hearts & Minds
Elizabeth's pregnancy makes her begin to question her loyalties. She feels pulled in two directions – by her devotion to her family and her devotion to her husband and child. In this episode, Henry is stabbed and Lizzie realizes she doesn't want him dead; she just doesn't want him on the throne.
3. Season One, Episode Three: Burgundy
In this episode, Elizabeth gives birth to baby Arthur and is crowned Queen of England. The birth of a son has Henry ecstatic and, like any father, he's instantly in love with the baby. And, there may be some feelings bubbling between Elizabeth and Henry as well.
Get the Latest Episodes of The White Princess on STARZ Play
STARZ Play is the ultimate place to stream the latest episodes of The White Princess and all of your favorite television series. We have hundreds of movie and TV series titles for you to choose from. STARZ Play is a great way to binge watch your shows so you're up to date on the latest events happening in your favorite character's lives.
Sign up for STARZ Play to start watching The White Princess today. And don't forget to mark your calendar for the next thrilling episode on May 7th.